Apply to the Dental Assistant Program
Step into a new career
Each year, up to 24 candidates, including up to 5 candidates for the DA-DH Bridge program, are randomly selected to begin the Dental Assistant program in the fall semester. Dental Assistants, Registered Dental Assistants and graduates from other dental assistant programs are not eligible for the DA-DH Bridge program.
For more information or questions on the admission to the DH program via the DA-DH Bridge pathway, please contact (951) 571-6433.
Program Overview About the Dental Assistant Certficate and Degree
Eligibility and Requirements
The Certificate of Completion in Dental Assistant Program is a ten-month full-time educational tract. It includes the fall and spring semesters and winter intersession over a one-year academic period. Upon completion of the dental assistant program, the students will earn a Certificate of Completion. Students are encouraged to take the additional requirements needed to fulfill the Dental Assistant associates in science degree.
MVC application on file and eligibility to attend MVC.
Valid CPR certification (BLS Healthcare Provider, hands on course) from the American Heart Association or American Red Cross.
A Health History Clearance Form completed, signed by a licensed physician or by MVC Student Health Services.
Copy of High School Diploma or official transcripts.
Students must meet the English requirement of "Qualification for English 1A" Please see the Assessment Center for more information.
Students must attend a mandatory orientation session. Dates will be distributed once selected into the program.
Students selected for the program will be admitted pending submission of a valid CPR Certification card (BLS Healthcare Provider Course), verification of immunity and receiving the Hepatitis B vaccination, tetanus, MMR, and TB testing and Health form. The CPR card must be kept current throughout the program.
Students accepted into the Dental Assistant Program will be accepted pending proof of:
Having received immunizations including Hepatitis B vaccination, tetanus, MMR, pertussis, and TB testing.
Have the Health History Clearance Form completed by their doctor or by the Moreno Valley College Student Health Services.
Complying with RCCD COVID-19 vaccine requirements
Bloodborne Pathogens Statement
Dental health professionals may be exposed to contagious diseases therefore strict compliance with Center of Disease Control (CDC) and OSHA standards are maintained. Policies on bloodborne and infectious diseases are available upon request from the Dental Assistant Program.
Selection Criteria
Preference is given to those students meeting the Riverside Community College District (RCCD) and MVC residency requirements i.e. applicants residing within the District boundaries and students that have previously attended an RCCD college for a full semester).
If a student is not offered a space in the program, a new application will be necessary for the following year.
Students meeting RCCD residency requirements and other eligibility requirements. If there are more than 24 applicants that meet these requirements, then a random drawing of 24 applicants will occur to select the 24 students for admission in to the Dental Assistant Program. An additional 24 applicants will be randomly selected to be on the waiting list for admission for that year only. They will be assigned a waiting list number according to the order they are selected.
Students meeting all eligibility requirements but not the RCCD residency requirement. This category will be used only if there are not enough applicants to fulfill the needs of the program in First Priority Category. The number of students selected from the secondary priority selection pool of applicants will depend on the number of applicants needed to fulfill the program and waiting-list slots.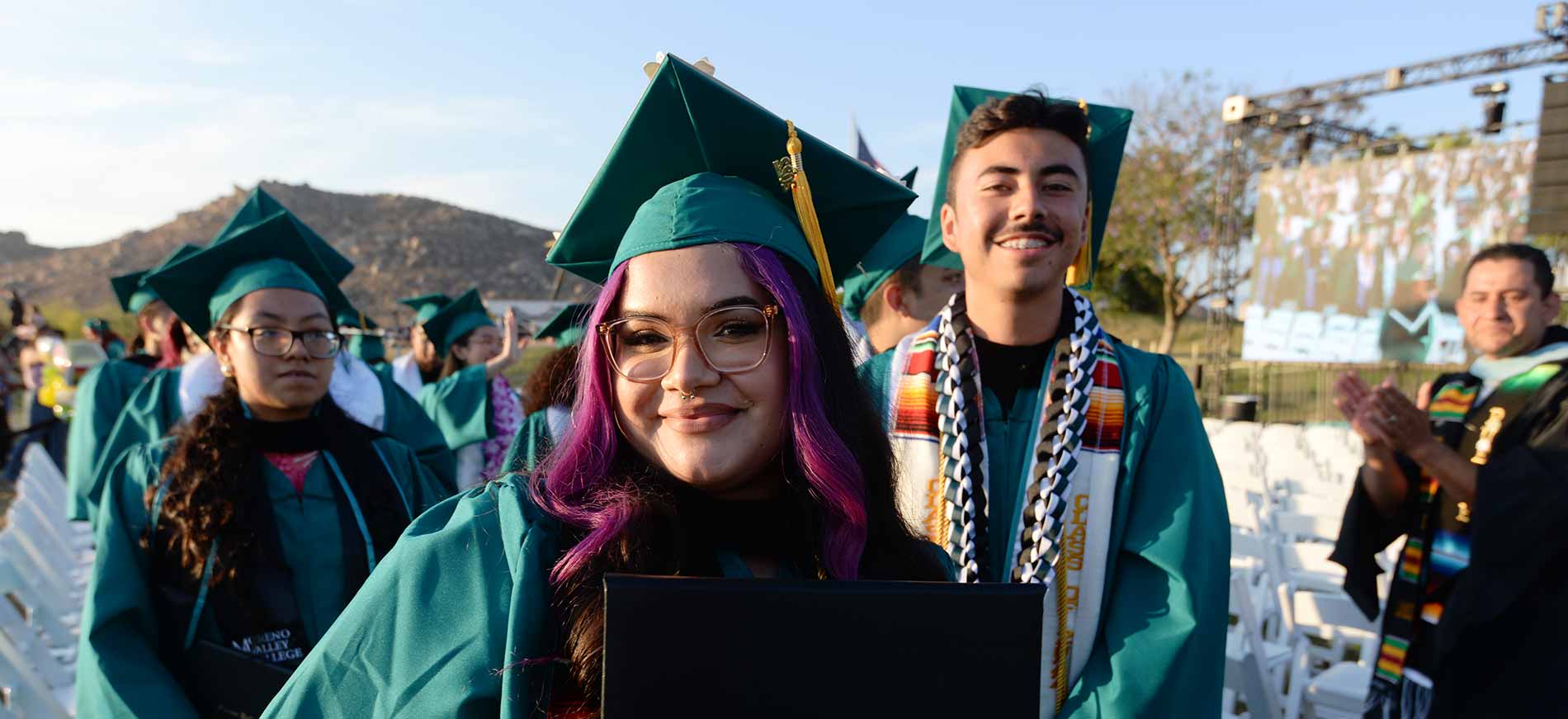 Ready to become a Mountain Lion?