Student Health and Psychological Services
Your Health Matters
Student Health and Psychological Services (SHPS) at MVC provides a caring place where a program of health education and services is available to improve student retention and success in college.
Hours
Monday: 8 am - 4 pm
Tuesday: 8 am - 6 pm
Wednesday: 8 am - 5 pm
Thursday: 8 am - 5 pm
Friday: 8 am - Noon
Find Us
Visit us in Parkside Complex, Building 6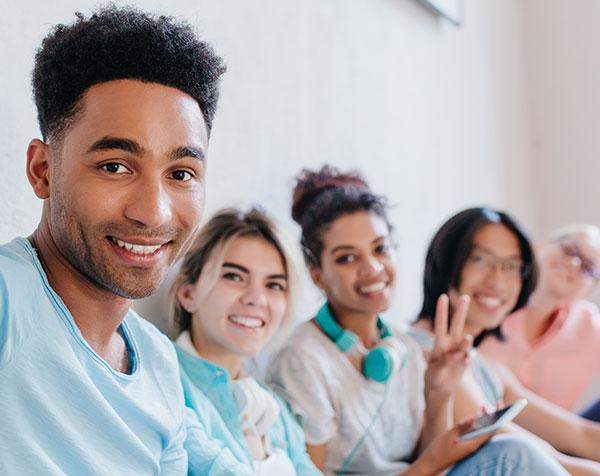 Virtual Portal
Health and wellness help is available wherever you are through the Student Wellness Portal. Get live medical, mental health and referral assistance, or make an appointment to meet in-person.
Access the Student Wellness Portal
Services for Students
Health Services offers a variety of medical, nursing, and counseling services. Prices vary from free (covered by your student health fee), at cost, or for minimal fees.
Services
Health concern consultation and referral
Immunizations, lab testing and prescriptions
Treatment and evaluation for injury and illness
Emergency first aid, health screenings, and physical exams
A

student wellness portal

which helps you connect online, through Zoom, to health professionals
Make and cancel appointments, review your immunization records, review and sign forms and access patient education materials using our self-scheduling portal. Your health and psychological services team is ready to help!
Student Health and Psychological Services offers comprehensive preventative health, mental health, and referral assistance. If you have questions, reach out to us. For immediate emergencies, contact 911 or college police.
Email Us
Self-Service Health Portal
Phone

(951) 571-6103

Hablamos Español

Location

Parkside Complex 6 (PSC 6)
Confidentiality
Your medical records and all discussions with the health center staff are confidential. Records will not be released without written consent of the student unless required by law.
Report Positive COVID-19 Symptoms or Exposure
Student Health & Psychological Services conducts contact tracing in cases of positive cases of COVID-19 in students. Students are expected to use the online reporting form if they have symptoms, a positive case, or are in close contact with any individuals positive for COVID-19.
COVID Student Reporting Form CDC Guidelines Find Vaccination and Testing
How to Report
If you want to report symptoms, have a positive case, have been exposed to someone positive for COVID-19, use the online COVID reporting form. Contact Health Services if you have questions.
Your instructors will work with you to ensure the continuity of your education. If you need support on this front, speak to your dean of instruction.
Symptoms of COVID-19
The symptoms of COVID-19 are fever or chills, cough, shortness of breath or difficulty breathing, fatigue, muscle or body aches, headache, new loss of taste or smell, sore throat, congestion or runny nose, nausea or vomiting, and diarrhea.
If you are not feeling well, play it safe and stay home. Health Services may also supply students, by their request, with free take-home rapid tests (supplies are limited).