Free food for students, no questions asked
Monty's Market seeks to alleviate student challenges by gathering donations in response to the needs of our students. We are committed to fulfill the needs of MVC lions through food distribution and support services. Distributions are free to enrolled students in need.
Monty's Market was founded by the Human Services program and is managed by MVC's Basic Needs and Wellness team.
Contact Us and Hours How to Benefit
A student shouldn't have to choose between eating well and learning well."
How We Help
Monty's Market assists any currently enrolled MVC student who may be experiencing hardship or food insecurity. Students may receive one bag of food, household and hygiene products per week. Walk-in shopping during market hours does not require registration, while pick-up and delivery distribution does.
Upcoming Distributions
Students are limited to one bag every two weeks. Registration helps to ensure adequate supplies. Students seeking pick-up or delivery must register. Students doing walk-in shopping do not have to, but are encouraged to, register. Students in need of a light snack or quick meal may drop by daily during normal business hours.
More Information
Can't make the pickup date or time? FREE delivery through DoorDash is offered within 10 miles of campus.
Market hours vary by term. Students may shop or request pick-up/delivery. Monty's Market is in PSC 17A.
You can make an appointment if you need to pick up on a different day.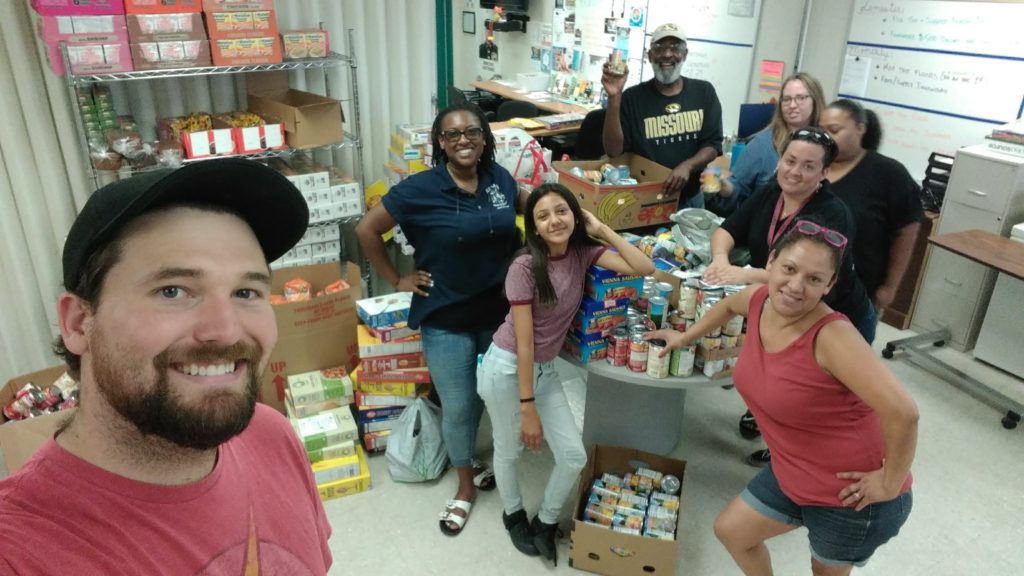 Donations Welcome
We invite and encourage you to please take part and donate to support MVC students. Donations are accepted at anytime during open hours. Shelf-stable, nutrient-dense food, frozen meats and dairy products are preferred for Monty's Food Market.
Contact Us
Monty's Market is here to help you meet your food, personal hygiene and household needs.
Fall Hours:
Monday: 10 am - 3 pm
Tuesday: 10 am - 5 pm
Wednesday: 10 am - 3 pm
Thursday: Closed
Friday: 9 am - Noon
Also open on select Saturdays: December 2
Email Us
Free Registration
Location

Parkside Complex, Room 17B

Questions?

Angela Gordon
Supervisor, Basic Needs
(951) 571-6628
More information
We're a proud member organization of Ample Harvest. Ample Harvest uses the internet to connect gardeners and growers with excess bounty to share, with non-profit organizations distributing food at no charge to those in need in the community. If you need to find food, start a search near your location.