Moreno Valley College Cards are the primary method of student identification on campus.
Your Access Pass
Moreno Valley College Cards are the primary method of student identification on campus. Otherwise known as your student ID card, your College Card allows you access to the library and labs across campus, student activities, and discounts at local businesses.
Get Your College Card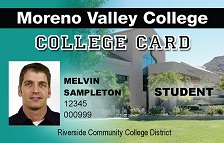 Students may request a student ID card in-person at the Admissions & Records office or online by filling out a digital form and uploading their own picture. You do not need a new ID each term, so if you have an ID from the spring term or even 5 years ago, it is still valid so long as you are a currently enrolled student (waitlisted students are not considered enrolled). If you lose your college card, you may request a reprint.
Visit Admissions & Records in the Welcome Center building during business hours and request an ID card when you are seen by a staff member. They will walk you through the process and you will take your portrait picture on site. You must know your student ID number and be able to provide an alternative form of photo ID with your name to verify your identity. You will be requested to remove any sunglasses or hats/caps.
Fill out the online Student ID Request form. You will be asked to sign into your RCCD student email. Once complete, your student ID will be mailed to you. Delivery may take up to two weeks.
Have the following ready:
Your student ID number.
A copy of a government or other photo ID with your name.
A photo that meets the following requirements:

A color photo, taken recently, that is a clear, front-facing image of your face from the shoulders up. No profile pictures or images with hand gestures will be accepted.
Do not wear sunglasses, masks, or any clothing items or accessories that unreasonably obscure your features (clear, vision-correcting eyewear not included).
Use the lightest colored background available to you and avoid applying social media filters that distort photo color or your features.
Students may receive two free ID cards per term. The third and any subsequent replacement ID cards will require payment of $5 before being printed. If you already have a photo on file, you will get a reprinted ID with your old picture.
Ride the Bus for Free
Enrolled Moreno Valley College students can travel on Riverside Transit Agency (RTA) buses for free using a mobile ticketing app, wherever RTA travels. Free travel starts on the first day of term. Simply validate your pass whenever you board an RTA bus and enjoy the ride.
Get more out of your College Card
Many local businesses, dining places, and shopping stores give student discounts. Just show your MVC Student ID Card to see what discounts are available to you! A student ID/College Card is also required to benefit from on-campus activities and services, including but not limited to:
Student government eligibility and representation
Access to free healthcare and mental health counseling
Bookstore and local merchant discounts
Free admission to live entertainment, campus music concerts, recognition banquets (if being honored), and athletic events
Free barbecues and food giveaways
Many benefits are paid for by your student services fee, which is part of your tuition. You have the right to waive this fee, but many benefits will become unavailable to you.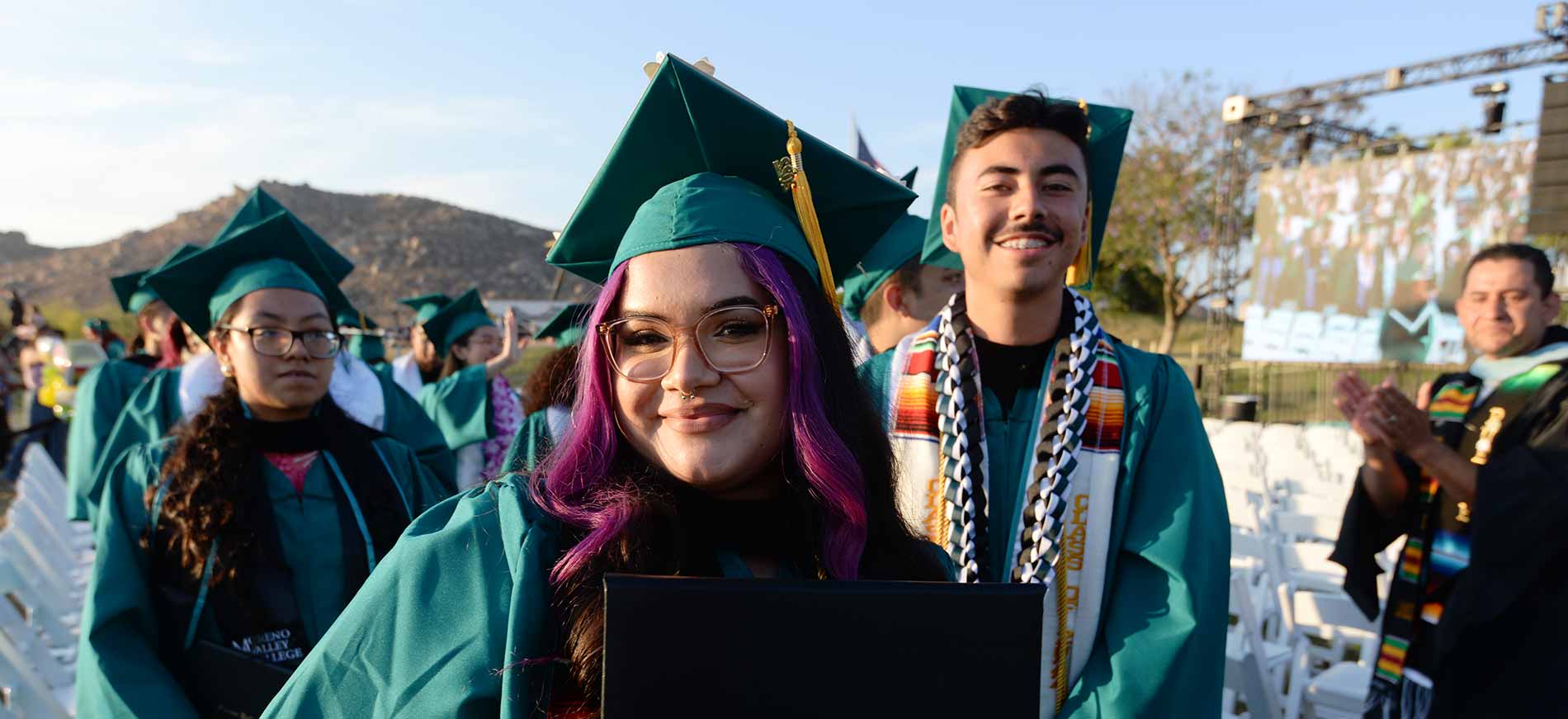 Ready to become a Mountain Lion?