Creating Mentors and Leaders
The Moreno Valley College Puente Program is an academic, counseling, and community leadership program and its mission is to increase the number of educationally underrepresented students who transfer and enroll in four-year colleges and universities, earn college degrees, and return to the community as leaders and mentors of future generations.
Why choose Puente?
The program is open to all students and interdisciplinary in approach offering writing, counseling, and mentoring components while having an inclusive environment that promotes progress toward achieving our college goals while helping students succeed.
The Puente Program is committed to support and empower students by utilizing multicultural and Latine/x literature, leadership development, service-learning opportunities, and culturally responsive materials.
The program's framework is built on a foundation of social justice and equity, which embraces the intersections of all identities with special attention to five key areas: racial and immigrant justice, linguistic justice, LGBTQ+ justice, disability justice, and environmental justice.
During the first year (Phase I Fall and Phase II Spring), students participate in Guidance and transfer-level English courses, workshops, academic and multicultural activities, transfer and mentor platicas/workshops. The students also work closely with the Puente Counselor for career planning and exploration, to learn about major and general education requirements for their field of interest, and to complete an academic plan that supports their transfer pathway to four-year institutions and graduation. After year one, Phase III Puente students will continue to receive support from the Puente Program during their transfer process and academic journey.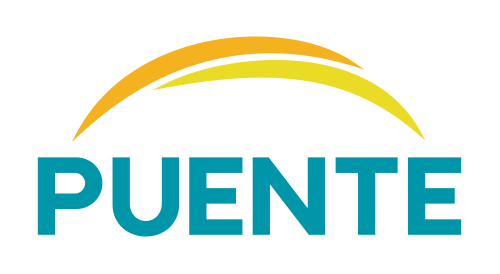 Benefits
The mission of the Puente Program at Moreno Valley College is to increase the number of educationally underrepresented students who enroll in four-year colleges and universities, earn degrees, and return to the community as leaders and mentors of future generations.
Priority registration
Academic counseling
Year-long learning community with culturally-relevant content and assignments
Gain life skills and learn strategies for college success
Annual UC transfer and motivational conference
University visits, guest speakers and culturally enriching activities
Professional mentoring and leadership opportunities (Puente Club, student activities, peer mentor)
Lending library, laptop and technology loans, book loans and vouchers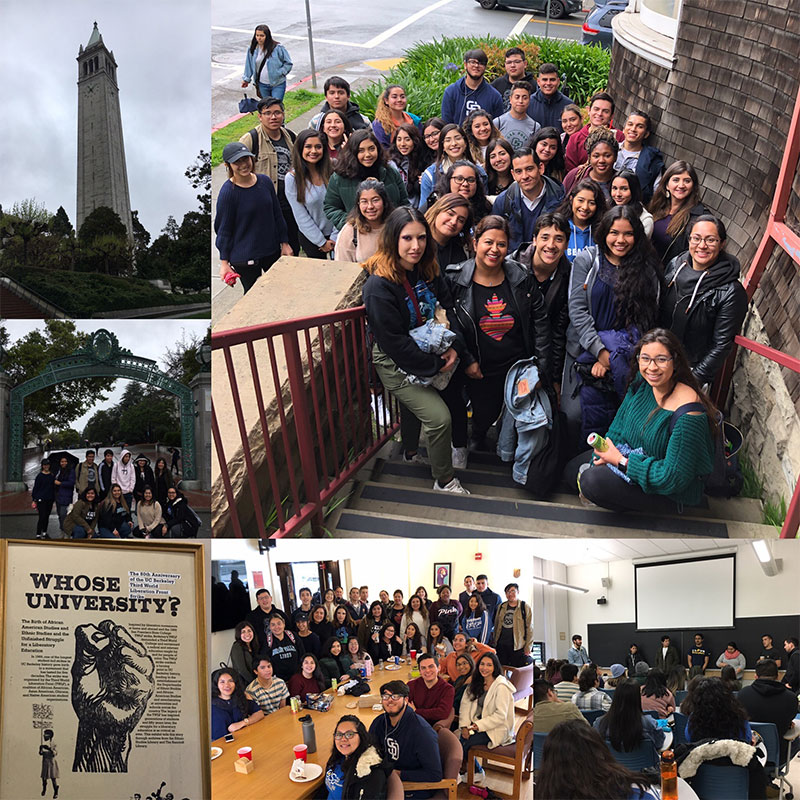 Puente Components
Puente students commit to a rigorous two-semester English and personal development sequence. They work closely with an English and guidance counselor to prepare an academic plan to transfer to four-year institutions. Students also meet regularly with a professional mentor from the community.
Puente students take two consecutive writing classes, English 1A and English 1B. These classes use culturally relevant pedagogy to provide a supportive and stimulating environment for Puente students to build confidence in their writing skills through an exploration of Latinx and other multicultural literature and experiences.
Puente students work closely with their Puente counselor on a one-on-one basis for personal counseling, to complete or update a comprehensive student educational plan (CSEP), to go over topics related to major requirements, life planning, career exploration, and transfer requirements, among other topics.
Puente students have the opportunity to work with mentors throughout the academic year. Our community of mentors share personal, academic and career experiences, and provide a window into real life work environments. Our network of professionals provides many resources for the Puente students, their families, colleges, and the community. Mentoring is done via a variety of methods (both in-person and virtual): one-on-one mentoring, mentor platicas, and mentor panels.
Am I Eligible for Puente?
If the following are true for you, you are eligible to apply to Puente! First-time or returning student eligibility requirements are:
Eligibility for English 1A for Fall Semester, English 1B Spring Semester
Eligibility for Guidance 47 or 46
Be motivated to transfer and complete educational goal
For Current Puentistas
Find information regarding upcoming classes, priority registration dates and more.
Make sure to enroll in Puente courses! Summer and fall 2023 Puente classes are in hybrid format.
Summer 2023: Guidance 45 (26715, 1 unit). Meets Monday through Thursday at 10:25 am - 12:30 pm with Dr. Pacheco in HM 220. This is a one-week hybrid course with zero textbook costs.
Fall 2023: Guidance 47 (27108, 3 units). Meets Tuesdays at 11:10 am - 12:35 pm with Dr. Pacheco in PSC 22. This is a 16-week hybrid course.

Fall 2023: English 1A (27332, 4 units). Meets Thursdays at 10:15 am - 12:20 pm with Dr. Zapata in SAS 203. This is a 16-week hybrid course with zero textbook costs.

Spring 2024: Students will take Guidance 46 and English 1B. Course details are not yet available.
Puente students are eligible for priority registration. The prority registration enrollment limits for fall and spring are 13 units, while winter and summer limits are 7 units. To enroll in additional units beyond those maximums, you must wait for your regular general registration appointment.
2023 Summer and Fall priority registration is from May 3 - 5, 2023
2024 Winter and Spring priority registration if from October 25 - 27, 2024
We are here to help! Your Puente coordinator team can answer your questions, advise you on your student educational plan, and connect you to resources and services at MVC.
Find us in the Welcome Center's Common Ground Center.
Email Puente
Follow on Instagram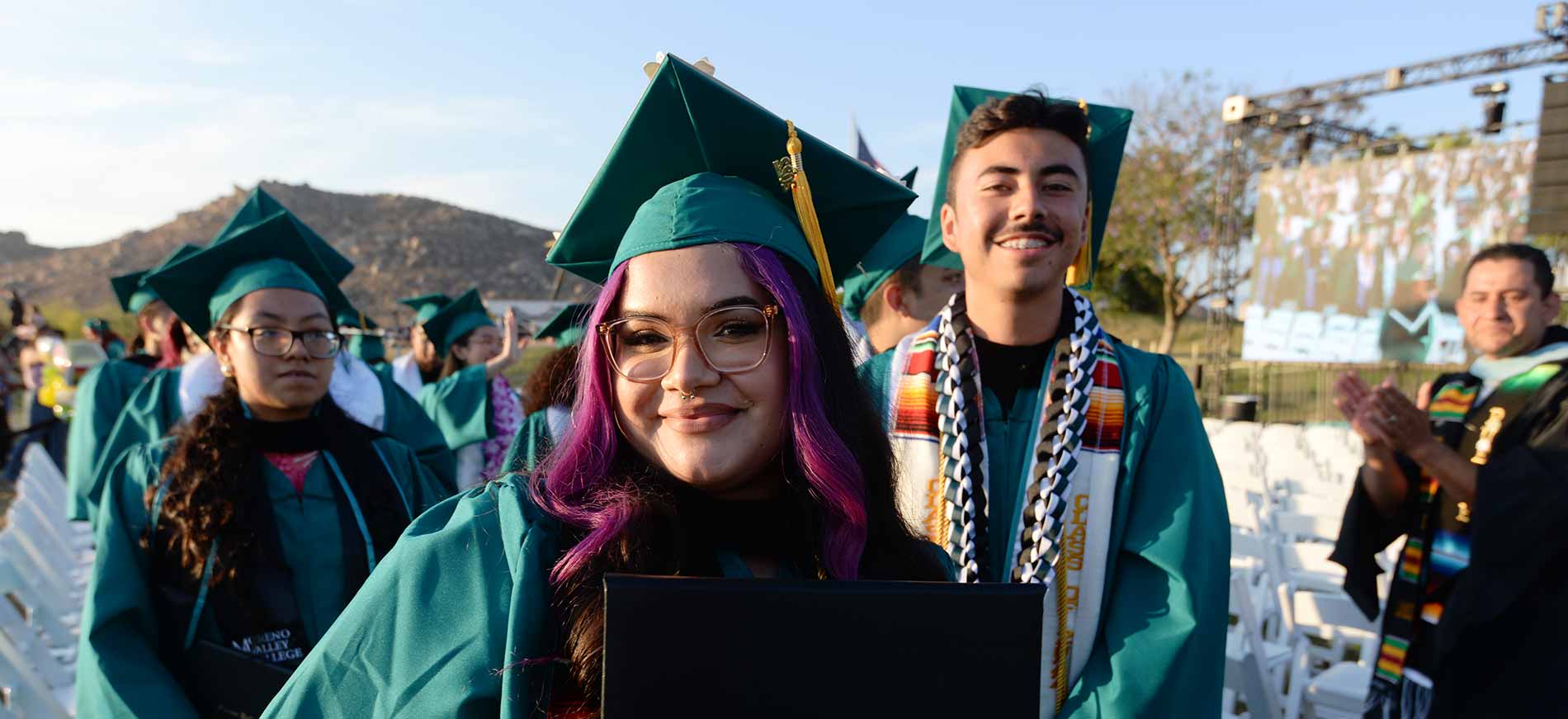 Ready to become a Mountain Lion?