Transfer Course Articulation
Articulation is the formal, written agreement that identifies courses (or sequences of courses) from RCCD that are comparable to, or acceptable in lieu of, specific course requirements at a four-year university.
Take course credit with you
An articulation agreement is an agreement with a four-year university that specifies which Riverside Community College District classes may be transferred to meet general education, major requirement and electives. These agreements facilitate the successful transfer of students from RCCD to baccalaureate level colleges and universities.
ASSIST is the official online student-transfer information system that shows how course credits earned at one public California college or university can be applied when transferred to another.
Students can review major requirements from any California Community College to any UC or CSU, learn about or search for majors, or review programs of study at California universities.
I Can Go To College
offers students the ability to browse degrees, certificates, course offerings, special support programs and financial aid options across all California Community Colleges. Additionally, students can find career planning resources and information regarding transfer requirements such as where an associate degree for transfer can be applied.
Associate Degrees for Transfer
California Community Colleges offer associate degrees for transfer to the California State University (CSU) system, including Associate in Arts (AA-T) or Associate in Science (AS-T) degrees. These degrees provide a clear pathway to a CSU major and baccalaureate degree by allowing students to complete their lower division requirements.
Students awarded an AA-T or AS-T are able to complete their remaining requirements for a 120-unit baccalaureate degree within 60 semester or 90 quarter units. This equals credit for two years of a typical four-year degree.
California Community College students awarded an AA-T or AS-T degree are guaranteed admission with junior standing somewhere in the CSU system and given priority admission consideration (usually through a slight GPA bump) to their local CSU campus or to a program that is deemed similar to their community college major.
Students can also take ADT credit to select private, nonprofit colleges through the the Independent California College and University sector's adaptation of the ADT pathway. Some differences in acceptance and transfer coursework may occur due to the independent nature of the state's nonprofit institutions. Find more information including a list of participating institutions on the AICCU Transfer Website.
Not all CSU campuses accept all of the AA-T/AS-T degrees.
Admission priority does not guarantee admission to a specific major or campus. A transfer agreement must be in place and acceptance is typically regional.
To find out which CSU campuses accept each degree, you should meet with a Moreno Valley College counselor.
If we do not offer an AA-T/AS-T degree for your major you can still transfer to a CSU. While the AA-T/AS-T degree is designed specifically for transfer and is different than other types of associate degrees offered at Moreno Valley College, students seeking to transfer are still able to do so provided they fulfill any admissions, course and program requirements before applying.
Transfer and Articulation Advocacy
The Moreno Valley College articulation officer is able to advocate on behalf of students who have transferred to a California university and who have been denied course articulation. If you've successfully transferred and found that one of the courses you took at Moreno Valley College did not correctly apply for degree credit, reach out to the articulation office.
Jeanne Howard

Associate Professor, Counseling
More Transfer Resources
Transfer Counseling
Moreno Valley College students are encouraged to meet with a counselor to review their options for transfer and to develop an educational plan that best meets their goals and needs. Proper planning early is essential to make sure you meet all of the transfer requirements.
Career and Transfer Support Transfer Services
Transferable Courses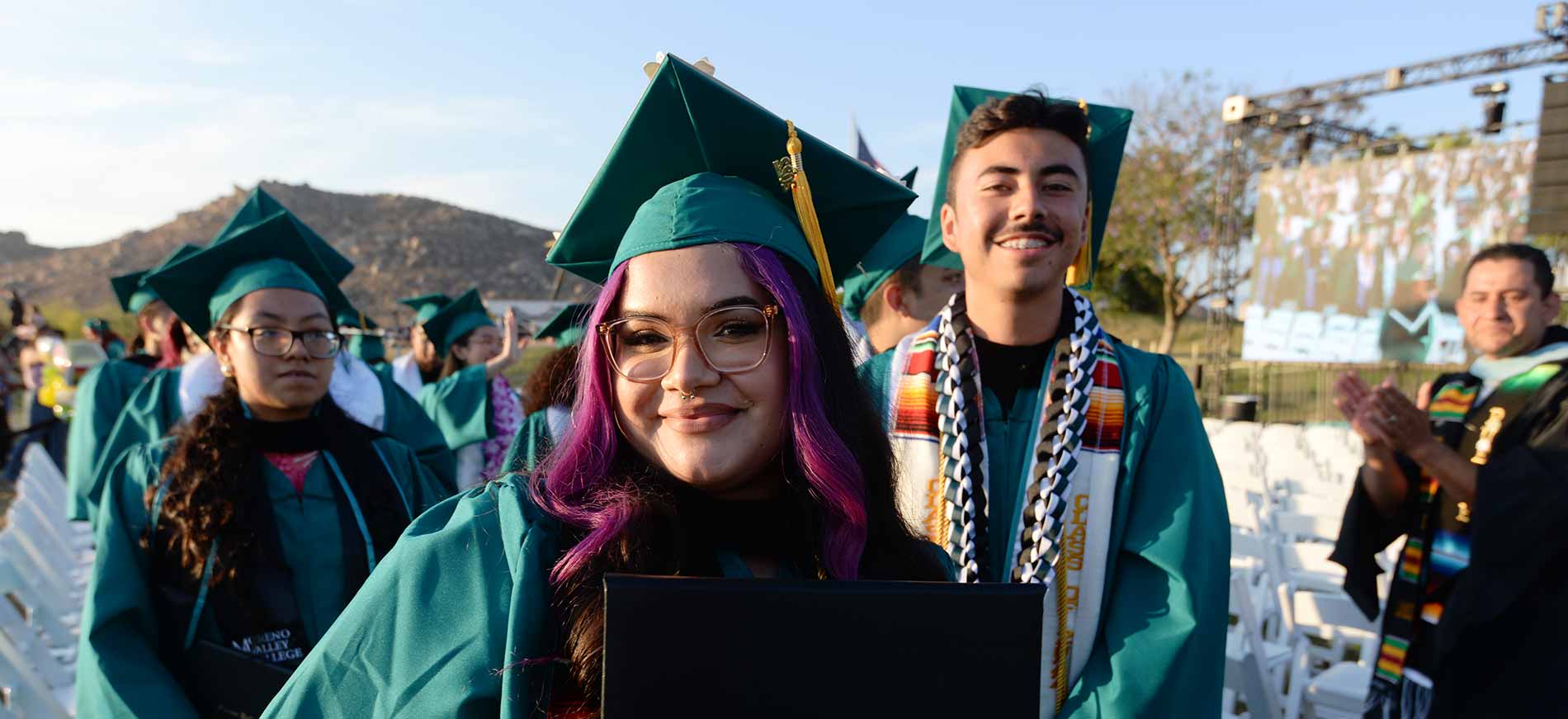 Ready to become a Mountain Lion?