Discover your passion
Music training develops critical thinking and teamwork skills that would be valuable in any profession. Careers for music graduates typically include performing, teaching, conducting, music production (recording), arranging, and composing, or any combination of these.
Pursuing studies in music provides you with the opportunity to refine your skills, network and collaborate with your peers, and benefit from the mentorship of experienced musicians.
Programs of Study
A

Associate Degree

T

Transfer Degree

C

Credit Certificate

N

Non-Credit

Limited Enrollment

Online Options
Music@Moval
Enjoy the musical talents of MVC students.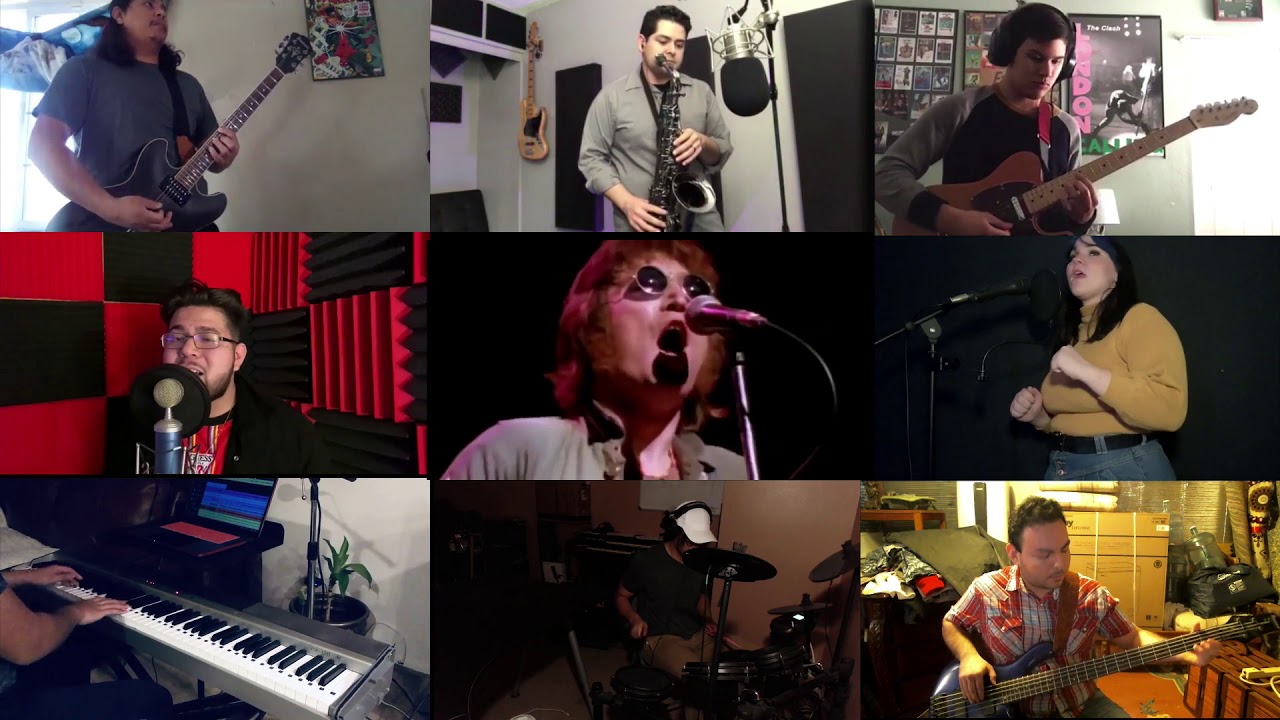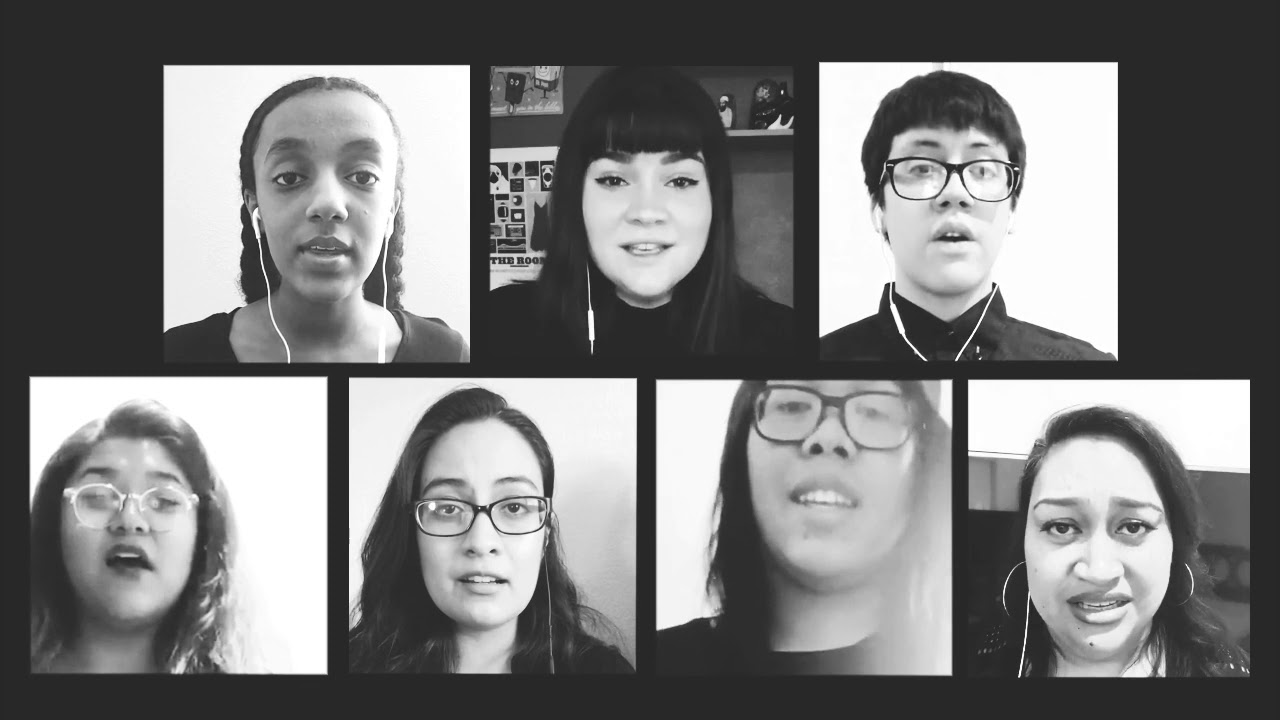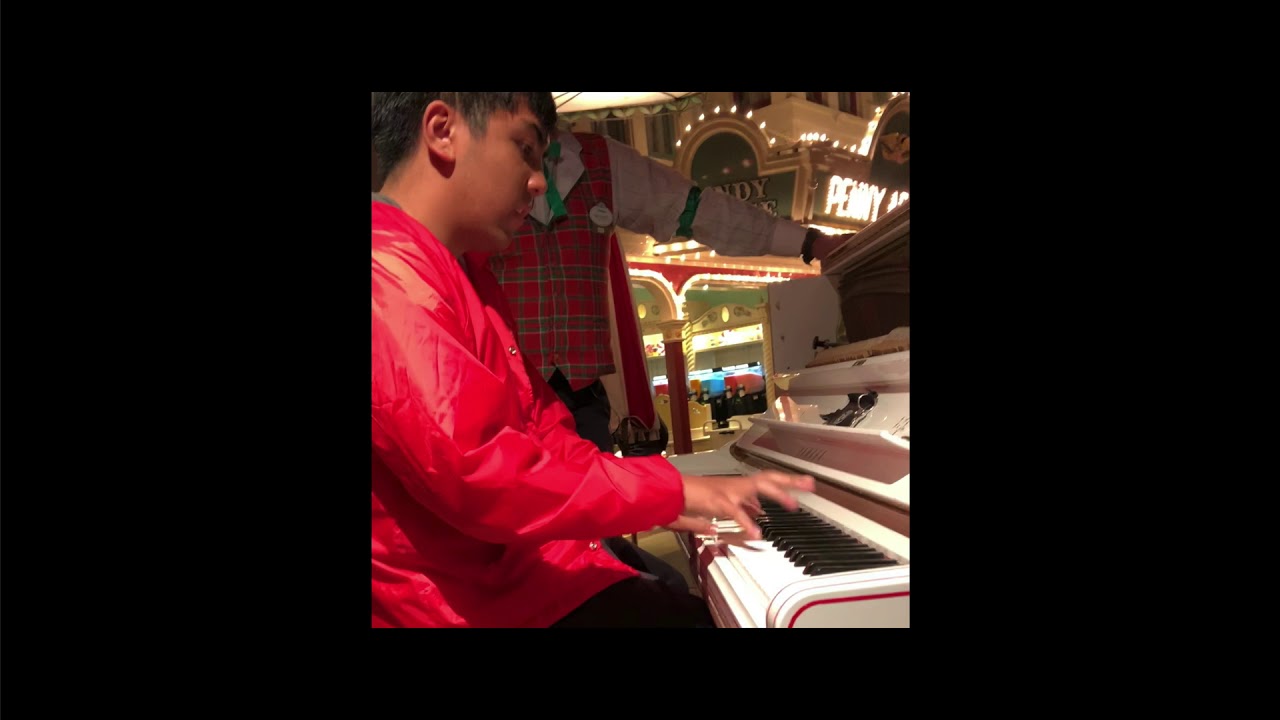 Why pursue studies in music?
If you're an aspiring musician or performer, or want to work in the music industry to become a sound designer, composer, broadcaster, conductor or musical educator, a formal program of study in music can help you round out your practical and theoretical knowledge.
Under the direction of Barry McNaughton, MVC's Guitar Ensemble is an accomplished group of student musicians that perform at a variety of events, host regular concerts, and record original music and covers.
Music Club
The MVC music club is a student organization that
sponsors on-campus concert series; participates in an outreach program with the Early Childhood Center though singing activities and keyboard lesson, called Keys for Kids; and brings music-loving students together.
Meet Music Faculty
Moreno Valley College's Music Program faculty have advanced degrees from the University of Redlands, University of Southern California, and Julliard School of Music.
Courses: MUS-70 Guitar Ensemble, MUS-4 through 6 Music Theory, MUS-101 Music Technology, MUS-23 Rock History, MUS-87 Applied Music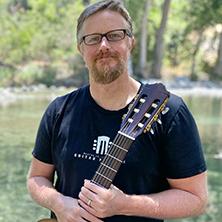 Barry McNaughton is the director of guitar and instrumental performance at Moreno Valley College. He received his Master's degree in Classical Guitar Performance from USC in 2002 which he attended on full scholarship while working as a teaching assistant for the Thornton School of Music. In addition to being a merit scholarship recipient, he has won several other prestigious awards. These include: a silver medal in the ASTA competition held annually in Los Angeles, the 2002 USC Classical Guitar Departmental Award, and the 2008 adjunct faculty of the year at Crafton Hills College. Additionally, he has performed live to radio on all of Los Angeles's premiere classical radios stations including: KUSC, KMOZART and KPFK.
In 2006, Barry was awarded the unique opportunity to play with and audition for the group which initially inspired him to take up and study the classical guitar, the world renowned "Los Angeles Guitar Quartet."
In addition to his busy teaching and performing schedule, Barry divides his time between composing and arranging for both chamber and Jazz ensembles. His published works are available for purchase online at dobermaneditions.com.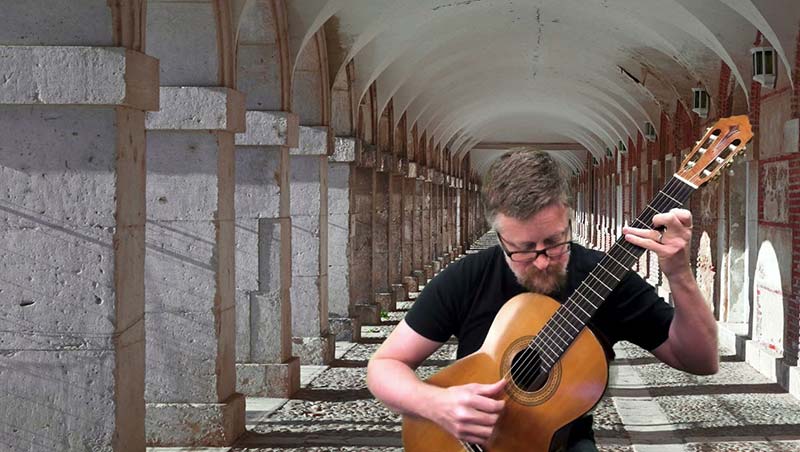 Courses: MUS-26 Film Music Appreciation, MUS-3 Music Fundamentals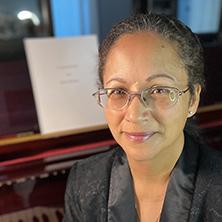 Puerto Rican pianist Alma Batista combines unique Hispanic and traditional classical repertoires in her recitals. Batista performs solo piano recitals, chamber music recitals, and lecture recitals in California and Puerto Rico.
In addition to performing and teaching, Batista enjoys composing works for solo piano and collaborative music. Her Puerto Rican piano Danza compositions have received awards from the Instituto de Cultura Puertorriqueña and the Círculo de Recreo de San Germán in Puerto Rico. Most recently, in 2022, her Danza El Revolú was awarded first prize in the Traditional Danza Division by both organizations. Her Danza Romanza (2013 Contemporary Division First Prize, I.C.P.) was published in the book of winning Danzas published by the Instituto de Cultura Puertorriqueña, Danzas Puertorriqueñas Ganadoras del Concurso de Composición del I.C.P. (2010-2015).
Alma Batista began her musical studies in Puerto Rico with Alba Rosa Castro. She continued her studies at the Conservatorio de Música de Puerto Rico, where she studied with doña Cecilia Talavera. Batista earned her bachelor's and master's degrees from the San Francisco Conservatory of Music. At the SFCM, she studied with Paul Hersh and Mack McCray. She earned her Doctor of Music Arts degree from the University of California in Santa Barbara, where she studied with Paul Berkowitz and Dr. Betty Oberacker.
Courses: MUS-32 A-D Class Piano, MUS-29 Choir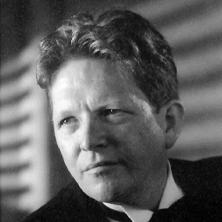 For over 40 years, Dr. Wayne Hinton has pursued an active career in arts administration, in addition to working as a vocal coach and recital pianist in chamber music, opera, and song repertoire. After finishing his undergraduate studies in piano with honors at Florida State University, he was awarded a scholarship to study at the Hochschule für Musik und Darstellende Kunst in Vienna. He was also a scholarship student at the Institute of Advanced Musical Studies in Montreux, Switzerland. In this innovative school he performed in Master Classes of such great artists as Gregor Piatigorsky, Zino Francescatti, composer Alberto Ginastera, and pianists Ania Dorfmann and John Ogdon.
In 1997, Hinton finished his Doctor of Musical Arts Degree in Collaborative Piano at USC under the direction of Dr. Alan Smith. After finishing his degree, Dr. Hinton worked as a music editor for film and television and was assistant music director of Orange County Opera and Golden West Opera. Dr. Hinton has been the Executive Director of the Los Angeles Jewish Symphony and the General Manager of the Nimoy Concert Series of Temple Israel of Hollywood and Executive Director of the Riverside County Philharmonic. He is currently the Music Director at the United Methodist Church of Palm Springs and is an adjunct professor of Piano and Vocal Coach at the Moreno Valley College.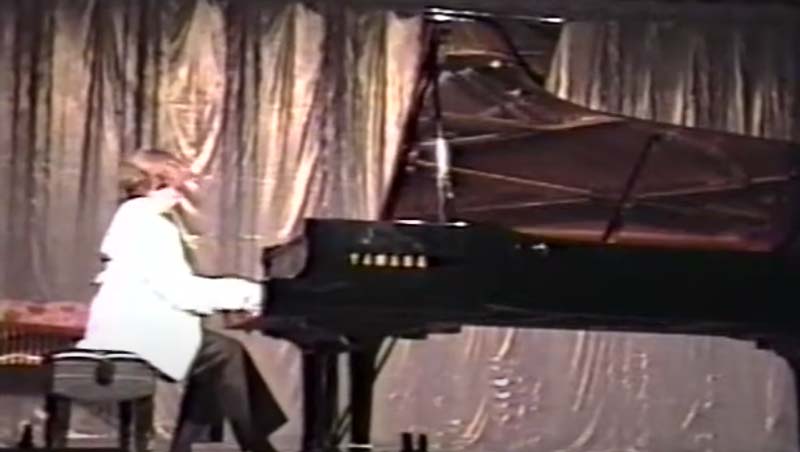 Courses: MUS-87 Applied Voice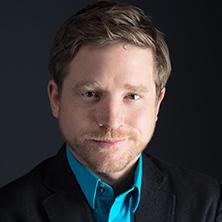 Versatile tenor Jon Lee Keenan is a native of Las Vegas, Nevada. Influenced by his father, a classically trained jazz saxophonist, Jon cultivated an interest in performing a variety of musical styles at an early age. After studying classical voice and jazz studies at UNLV, Jon relocated to Southern California to pursue a career in classical singing.
In 2007, Jon was asked to join the LA Master Chorale and has been featured as a soloist at Walt Disney Concert Hall in numerous performances of note since. Recent highlights with LAMC include the role of "Evangelist" in Bach's St. Matthew Passion, and tenor soloist in Handel's Messiah and Bach's Magnificat.
As an in-demand performer of new music, Jon has helped create several new exciting characters through collaborations with experimental opera producers at The Industry LA, including "Clyde Barrow" in Bonnie and Clyde (Andrew McIntosh), "Gunner" in War of the Worlds (Anne Gosfeld) and the "Captain" in Sweet Land among many others.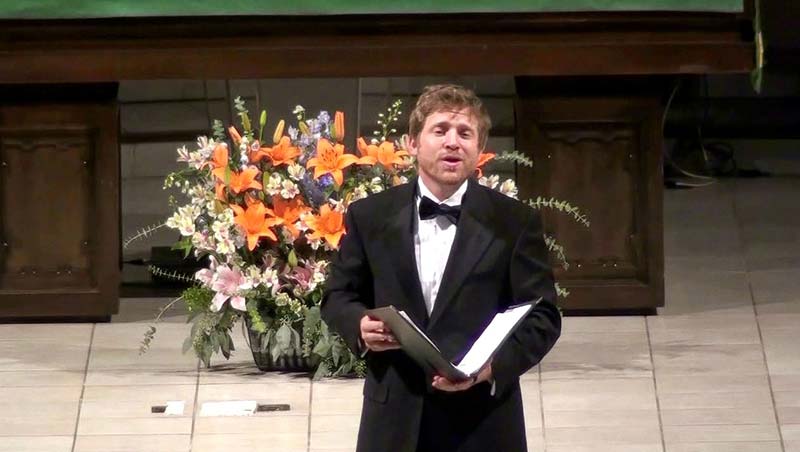 Courses: MUS-30 Class Voice, MUS-19 Music History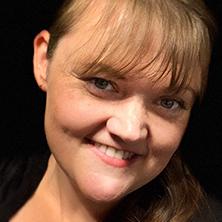 Spinto soprano, Georgia McQuade received her Bachelor of Music with an emphasis in performance from San Jose State University in 2007. In 2009, Mrs. McQuade received her Master in Music from the University of Nevada, Las Vegas. While there she performed the roles of Dorabella in Cosi fan tutte, Mrs. Anderson in A Little Night Music, and Santuzza in Cavalleria Rusticana. After graduating, Mrs. McQuade moved to New York where studied performed in the chorus of La Traviata with the Amore Opera Company, and in the chorus of Falstaff with the Martina Arroyo's Prelude to Performance Program. Currently she lives in Southern California where she teaches voice privately, lectures at Moreno Valley College and performs regularly in choirs and recitals.
Courses: MUS-19 Music History
Biography coming soon.
Courses: MUS-57 Gospel Singers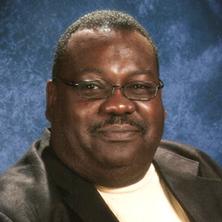 Gregory Thomas is active as a teacher, composer and musician in the Inland Empire, He is a boisterous man, with a joyful spirit, who doesn't take himself too seriously. He is known to be a motivated, results-oriented professional with exceptional interpersonal skills. Professionally trained, he is able to play and teach a variety of music, to include choral arrangements, traditional hymns, anthems, gospel, contemporary and praise and worship.
Greg is an alumnus of the Chapman University Music Conservatory in Orange, CA where he majored in music education and also has a secondary teaching credential. He has been blessed to use his love of music to reach a diverse student population at Riverside Unified School District as a 7-8th Grade Teacher, in addition to teaching high school. His renowned choral program is one of the largest in the district with four choirs and over 150 students. Greg was selected as 2017 Teacher of the Year for Chemawa Middle School. The choir has been honored to perform for many community events and elected officials, including Riverside City Council, County Board of Representatives and Congresswoman Maxine Waters, to name a few. Greg joined the faculty of Riverside Community College District as an associate professor for the Moreno Valley College Gospel Singers.
Courses: MUS-87 Applied Applied Guitar, MUS-19 Music History
Taro Wayama is a Japanese born guitarist/composer. He is a winner of numerous competitions such as 1st place in the 2003 Aron Green/American String Teachers Association Guitar Competition and 2nd place in the Thailand International Guitar Competition. As a composer he received "Best Original Score" at the Los Angeles Movie Awards for an independent film, Anne Jennings.
Taro is an active soloist and a chamber musician. He has performed in Japan, Thailand, Canada, Mexico, Belgium, China and the US. He frequently collaborates with violin, clarinet, flute and voice performing music from Renaissance through 20th/21st Century and Folk/World music. He also collaborates with visual artists to create installations which embody both visual and audio experience. Recently he was commissioned to compose a piece for Yutaka Sone's new installation, Sky Next Door.
Taro holds Masters and Bachelor of Music degree from the University of Southern California, where he studied with Pepe Romero, William Kannengiser, James Smith, Brian Head and Scott Tennant.
He has performed in number masterclasses by great guitarists such as Pepe Romero, David Leisner, Scott Tennant, Benjamin Verdery, Dusan Bogdanvic, Fabio Zanon, and William Kanengiser.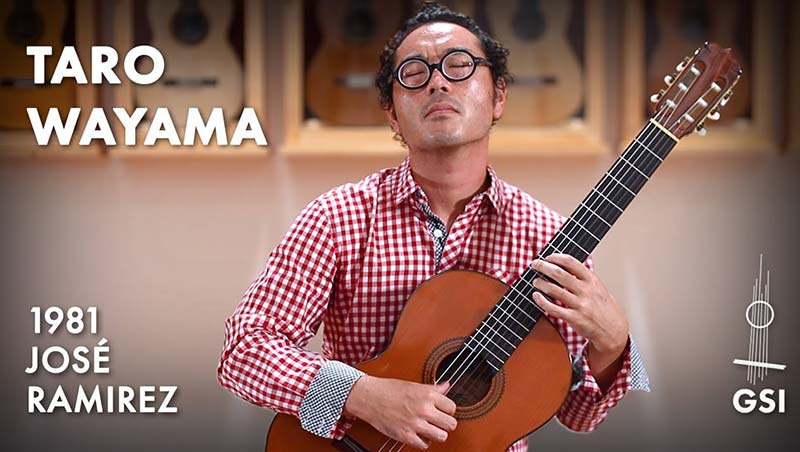 Courses: MUS-19 Music History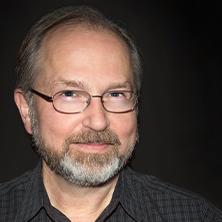 Al Yankee organized his first rock band in McMinnville, Oregon at age 14. In his 20s he toured for three years with the Stan Kenton Orchestra, followed by a year traveling with Harry Blackstone's Magic Show. Yankee then spent sixteen years with the US Air Force as a staff composer, director of the "Jazz West" big band, and as NCOIC of the March AFB Annual Open House. Memorable musical performances from that time include the 50th anniversary of Mt. Rushmore with President George H W Bush, the opening and dedication of Ronald Reagan's Presidential Library, and the state funeral of President Richard M. Nixon. His "Stealth Fanfare," composed for the roll-out of the B2 bomber, garnered the attention of the international press when it was broadcast worldwide on CNN.
Since leaving the Air Force, Al's entertainment production company, Legacy Artists, has kept him busy, conducting productions of The Who's rock opera Tommy, and the musical Man of La Mancha. Al has worked with such diverse acts as Barry Manilow, Ray Charles, Roger Daltrey, Harry Connick, Jr., Johnny Mathis, Peter Cetera, the O'Jays, Jackie Evancho, and Bernadette Peters.
He was honored with a room being named after him and decorated with his picture and life story at the Hotel Oregon in McMinnville. Al composed and performed incidental music to accompany "The Beat's Trip" a play based on the life of Allen Ginsberg, produced by Yale Cabaret Hollywood. His music has also been commissioned by the Oregon Shakespearean Festival, Interlochen Arts Academy, the Count Basie Orchestra, the Monterey Jazz Festival, and published by Warner Brothers. He has created several jazz recordings, as well as four albums featuring his original inspirational music. Al has produced the New Thought Music Festival concerts, as well as the Science and Spirituality lecture series in Riverside.
Al holds a bachelor's degree in music from the University of California, Riverside and a master's degree in music composition from the University of Redlands, where he worked closely with avant-garde composer Barney Childs. Al teaches music courses in history, theory, and business, and is a life member of the National Academy of Recording Arts and Sciences.