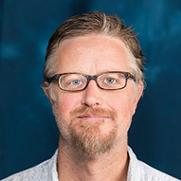 Barry McNaughton
He/him/his
Associate Professor, Music
About
Barry McNaughton is the director of guitar and instrumental performance at Moreno Valley College. He received his Master's degree in Classical Guitar Performance from USC in 2002 which he attended on full scholarship while working as a teaching assistant for the Thornton School of Music. In addition to being a merit scholarship recipient, he has won several other prestigious awards. These include: a silver medal in the ASTA competition held annually in Los Angeles, the 2002 USC Classical Guitar Departmental Award, and the 2008 adjunct faculty of the year at Crafton Hills College. Additionally, he has performed live to radio on all of Los Angeles's premiere classical radios stations including: KUSC, KMOZART and KPFK.
In 2006, Barry was awarded the unique opportunity to play with and audition for the group which initially inspired him to take up and study the classical guitar, the world renowned "Los Angeles Guitar Quartet."
In addition to his busy teaching and performing schedule, Barry divides his time between composing and arranging for both chamber and Jazz ensembles. His published works are available for purchase online.
Educational Background
B.M., University of California, Santa Barbara.
M.M., University of Southern California.
At Riverside Community College District since 2016.