Emergency Response Plan
The College's emergency response plan serves as a supplement to the Riverside Community College District Emergency Operations Plan and outlines the College's mitigation, response, recovery, and resilience to emergencies or disasters. The MVC emergency response plan specifies community member's roles and responsibilities in the event of, and the procedures to be taken by the college in response to, an emergency.
The Emergency Response Plan is created for significant incidents or disasters and is designed to protect lives and property and recover and soon as possible.
View MVC's Emergency Response Plan
COVID-19 Response
The safety of our students, employees and community is our top priority. As we transition back to face-to-face instruction, Moreno Valley College is committed to safely addressing COVID-19 concerns and providing a healthy learning environment.
Contact Us
We are here to help! If you have questions about emergency planning and response efforts at MVC, contact the college emergency planning and safety coordinator.
Email Tony
College Police
Tony Ruiz

College Emergency Planning and Safety Coordinator
Using A Lock-Blok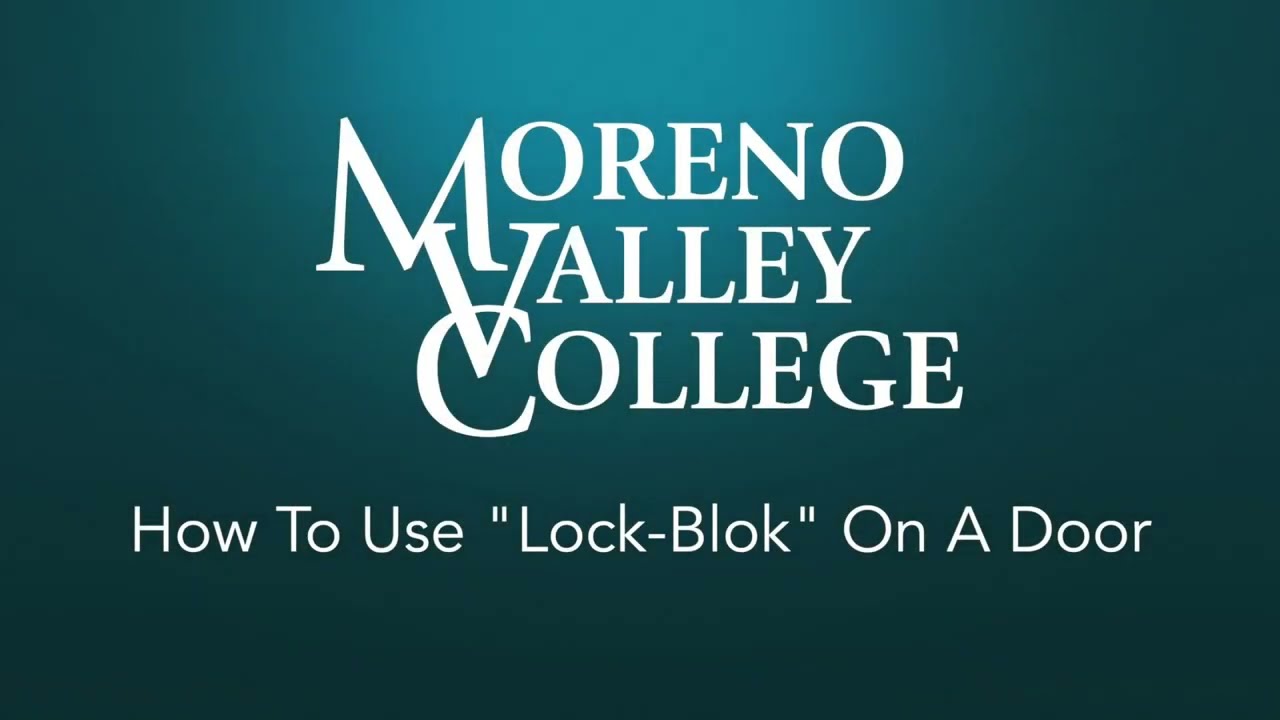 Resources
See RCCD Risk Management's Emergency Management page to learn more about responding to active shooter situations, fires, earthquakes, and more.