Become a technology expert
Information technology is a broad field that ranges from hands-on computer support, to managing a help desk, to software implementation and development. At MVC, you'll be prepared for an entry level job in your choice of IT systems, project management, support and sales. Plus, you can further training through the IT Technician Pathway to gain additional skills in cyber security and computer programming.
Programs of Study
Information Technology degrees and certificates are part of MVC's IT Technician Pathway. For additional options, learn about Cybersecurity and Computer Programming.
A

Associate Degree

T

Transfer Degree

C

Credit Certificate

N

Non-Credit

Limited Enrollment

Online Options
The Information Technology Model Curriculum provides students with proficiency in computer system support, troubleshooting hardware and software, network configuration, infrastructure maintenance, and security assessment of business information systems.
This certificate is designed to introduce skills required to manage technical project life cycle while ensuring appropriate communication in teams and organization, managing resources and stakeholders, and maintaining project documentation. It provides foundational knowledge in IT project management frameworks that are useful to plan, design, and coordinate activities for IT projects. Students can pursue Project Management industry certifications, such as CompTIA Project+, Cloud+, PMI Certified Associate in Project Management (CAPM), Certified Scrum Master, Certified Agile Leadership.
The IT Technician Pathway IT Systems Specialist certificate provides students with proficiency in the areas of desktop support, hardware and software troubleshooting, network configuration, system maintenance and upgrades.
The IT Systems Support and Sales certificate provides students with proficiency in the areas of computer hardware and software troubleshooting, operating systems configuration, practical networking and security, customer service, user support, business retail practices.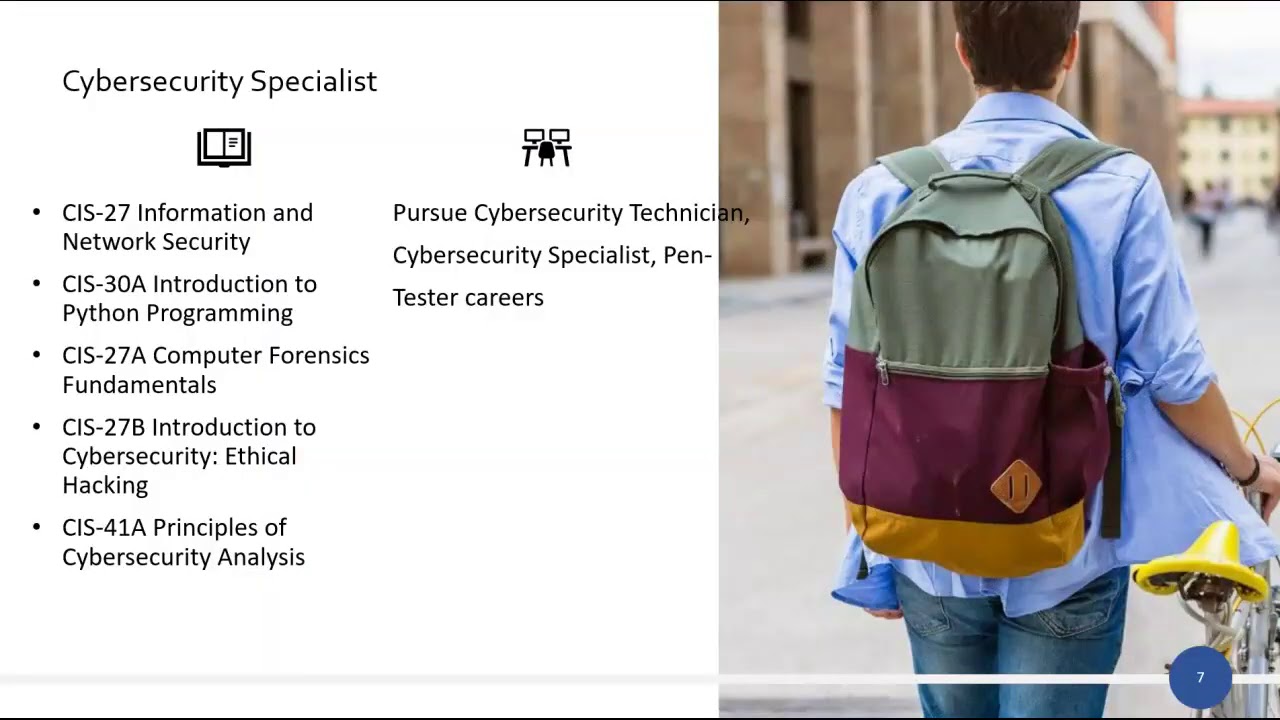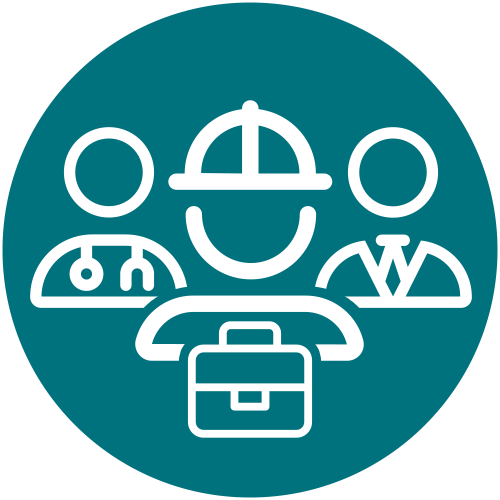 Apprenticeship Available
This program has paid apprenticeship opportunities available to students pursuing employment in cybersecurity and information technology fields.
More Ways to Learn
Why pursue studies in information technology?
There's no shortage of information technology jobs. As a field that encourages lifelong learning and professional development, you'll have your pick when it comes to choosing an industry to work in, from business and nonprofits to universities and healthcare. Careers in IT often offer competitive salaries, growth and advancement opportunities, and allow you to maintain a healthy work-life balance.
What You'll Learn
How to provide user and system support with technical problems.
How to troubleshoot computer hardware and software issues.
How to configure network appliances and maintain network infrastructure in organization environment.
How to perform security assessment on business information systems to provide recommendations for future improvement.
Career Paths
Informatics and Bioinformatics
Computer Engineering
Computer Science
Computer Systems
Cyber Security
Game Development
Information Systems & Technology
Software Engineering
Featured Courses
Learn about popular courses in the IT Technician pathway.
About this course: Introduction to the discipline of computer science incorporating problem definitions, algorithm development, and structured programming logic for business, scientific and mathematical applications. Thee C++ language will be used for programming problems.
Units: 4 units
Transfers to: California State Universities and Universities of California
About this course: An introduction to the core concepts in data and information management. It is centered around the core skills of identifying organizational information requirements, modeling them using conceptual data modeling techniques, converting the conceptual data models into relational data models and verifying its structural characteristics with normalization techniques, and implementing and utilizing a relational database using an industrial-strength database management system. Thee course will also include coverage of basic database administration tasks and key concepts of data quality and data security. In addition to developing database applications, the course helps the students understand how large-scale packaged systems are highly dependent on the use of Database Management Systems (DBMS). Building on the transactional database understanding, the course provides an introduction to data and information management technologies that provide decision support capabilities under the broad business intelligence umbrella.
Units: 3 units
Transfers to: California State Universities
About this course: Introduces the network security specialist to the various methodologies for attacking a network. Students will be introduced to the concepts, principles, and techniques, supplemented by hands-on exercises, for attacking and disabling a network within the context of properly securing a network. The course will emphasize network attack methodologies with the emphasis on student use of network attack techniques and tools and appropriate defenses and countermeasures. Students will receive course content information through a variety of methods: lecture and demonstration of hacking tools will be used in addition to a virtual environment. Students will experience a hands-on practical approach to penetration testing measures and ethical hacking. This course aligns with the CEH Certified Ethical Hacker certification exam.
Units: 4 units
Transfers to: California State Universities