Successfully complete your classes with free tutoring, study space, computers and more through the Academic Success Center.
The Help You Need to Excel
Moreno Valley College students have an abundance of resources they leverage to help them in their educational pursuits — from resource centers and labs to tutoring and counseling on learning strategies. As an enrolled student, you can access free tutoring, help from faculty and paraprofessionals, study space and resources, and supplemental instruction in historically difficult courses.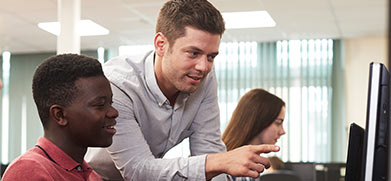 Visit the Academic Success Center
In-person, Online or 24/7
The Academic Success Center (ASC) is home to support services designed to help students succeed in their classes, including free tutoring, access to computers and printing, study space and more. We offer in-person and virtual assistance.
Find us in the Humanities Building, Room 219, or online in Pisces, our Canvas hub.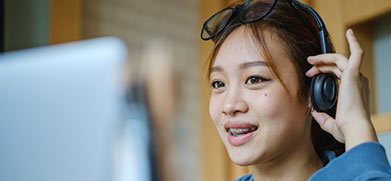 Chat with Our Team
Speak to a learning assistant during our business hours by using the chat widget or visiting the virtual lobby.
Finals are here! We're hosting study groups.
Need help last minute with concepts from select subjects? The ASC has you covered! Study groups are running from December 4 to 8 to help you get ready for your final exams. These groups are FREE and do not require registration. Simply show up!
Accounting 1A and 1B
Wednesday, 2 - 4 pm in HM 218
Chemistry 1A and 1B
Friday, 11 am - 2 pm in HM 212
Chemistry 2A
Thursday, 5 - 6 pm in HM 218
Math 1A
Thursday, 2 - 3 pm in HM 220
Friday, 9 - 10 am in HM 218
Math 12
Thursday, 10 - 11 am in HM 220
Math 9, 10 and 36
Friday, 10 am - Noon in HM 220
Psychology 1
Thursday, 11 am - Noon in HM 220
Free Services Offered by the Academic Success Center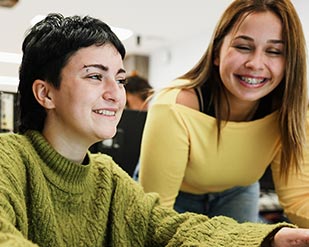 Help with understanding lectures, assignments, and study skills
Get access to tutoring on a variety of subjects from peers that have successfully completed the same classes. Enrolled students receive up to two hours of free tutoring per week, per course. One-on-one tutoring requires an appointment, while group study sessions are available for drop-in during set times. Get help today!
In the ASC, you have access to top of the line computers and software to complete your assignments, whether you're writing an essay or creating a 3D model. Plus, you have access a wireless pay-per-print station. The computers are available to any student, regardless of the classes you're taking.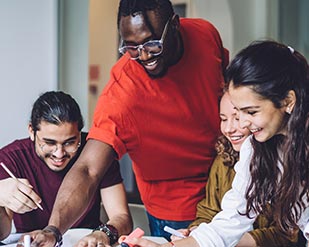 Study Groups for Tough Classes
Supplemental Instruction (SI) provides a series of peer-facilitated weekly group study sessions, for students enrolled in historically difficult courses. These sessions are free, voluntary and open to all enrolled students. Review sessions are informal, so bring your notes, your textbooks and your questions.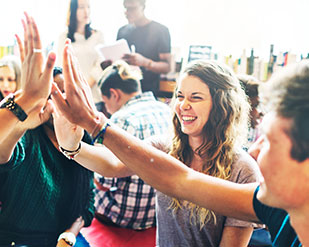 From bettering your study skills or learning about things like MLA format to simply relaxing during finals week, the Academic Success Center hosts interactive workshops and each term to help boost your mood and your grades.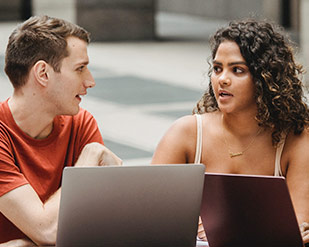 General Help with Assignments
The ASC offers cross-disciplinary support for mathematics and writing regardless of the courses you're taking. In a chemistry class? We have math tutors that can help. Need to write a business proposal? A writing consultant can help you plan and refine your paper. Simply call or use Pisces to get started with an appointment.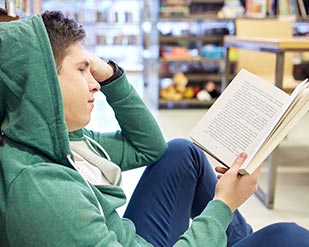 Resources and Study Space
In the ASC, students may request calculators, a limited number of textbooks (visit the Library for a wider selection), and anatomical medical models or use while in the Center. These resources may not leave the ASC. Study space is also available, from tables to booths, and you can study on your own or in a group.
Your success doesn't stop here
Even more ways to learn
The MVC Library has books, articles and technology available for checkout, plus study space.
Many special programs offer counseling, tutoring and more. See if you qualify.
Get involved at MVC
11:30 AM - 12:30 PM
Online
11:00 AM - 12:00 PM
Parkside Complex 9
11:00 AM - 12:00 PM
Online via Zoom
Need help during off-hours?
Outside of our standard hours, you can also access NetTutor® — a comprehensive online tutoring service for all college courses. MVC has made this service available to you to assist with homework and studying 24/7/365 for most subjects. All tutors are fully trained experts in the courses they tutor. Simply log into Canvas, go to the course you need help with, and click on the NetTutor link. If you don't have access to it through Canvas, talk with your instructor.
Learn About NetTutor Log into Canvas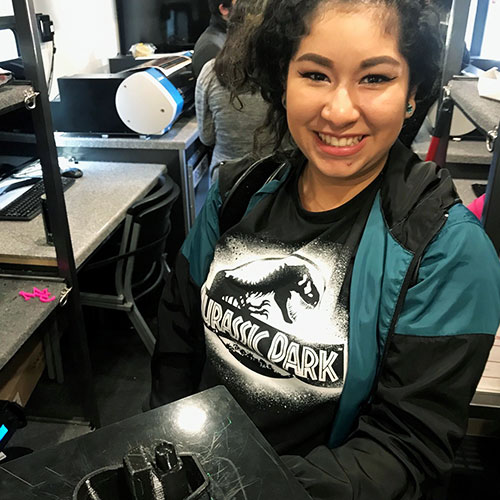 Learn, Make, Dream, Create
MVC's iMAKE Innovation Center offers our students and community a unique resource: a makerspace full of high-tech equipment designed to fuel imagination and ingenuity. Access this hands-on learning environment to experiment and create unique physical and digital products.
Contact Us
Need help or have a question? Reach out to the Academic Success Center.
Services include free peer tutoring, access to computers, printing and other equipment, supplemental instruction for historically difficult courses, and more. Free access to 24/7 online tutoring is also available to enrolled students.
Email Us
Virtual Zoom Lobby
Location

Humanities Building, Room 219

Hours

Monday: 9 am - 6 pm
Tuesday: 9 am - 6 pm
Wednesday: 9 am - 6 pm
Thursday: 9 am - 6 pm
Friday: 9 am - 4 pm
Saturday: 10 am - 2 pm
Print Wirelessly with Paw Prints
Moreno Valley College's Paw Prints system offers wireless cloud printing through wēpa. Print machines are available in the Library (LIB), Academic Success Center (HM 219), and at the Ben Clark campus. You may choose to print your assignments from a computer lab device, by email, by web, from your phone, by USB, or directly from Canvas.
Printing isn't free, so you'll be billed for the documents you do print. You can deposit print money in advance, via PayPal, or use a credit/debit card (a service fee may apply). If depositing print money via iOS, Mac, or Android, more payment options like Venmo and Apple Pay are available.
How to Print On Campus Print Software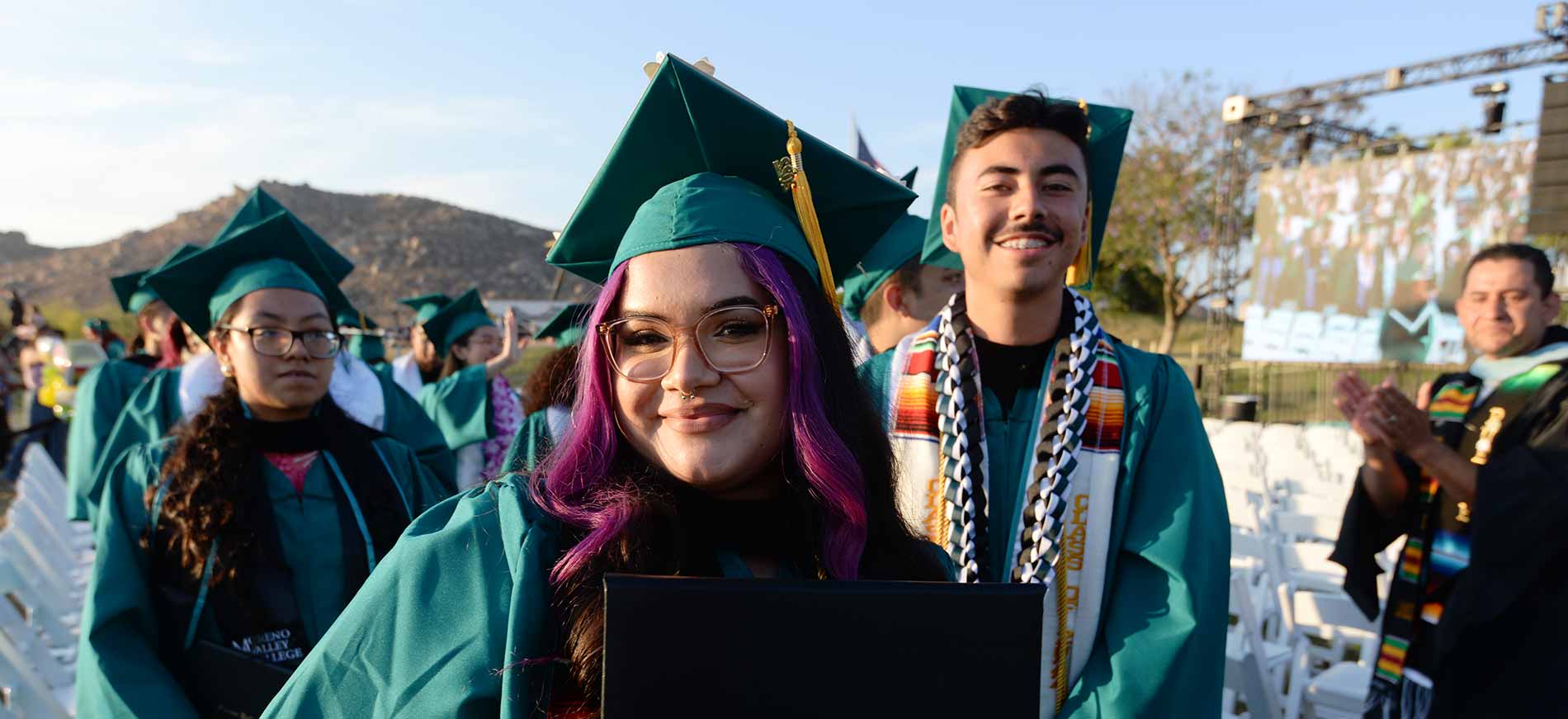 Ready to become a Mountain Lion?