Honoring your academic achievements
Moreno Valley College is pleased to announce that Commencement 2023 will be celebrating the academic achievements and successes of the Class of 2023 on the evening of Friday, June 9 at College Park.
Class of 2023
Apply for graduation in WebAdvisor.
Watch for notification via your

student email account

that your associate degree and/or certificate application has been reviewed. Your eligibility to participate will be noted in WebAdvisor once you receive an email. All information about your degree, certificate and Commencement will only be sent to your student email.
Prepare for the Ceremony
Once you've received notice of eligibility, purchase your regalia, attend rehearsal (optional), and bring a signed media release form to the rehearsal or on the day of the ceremony.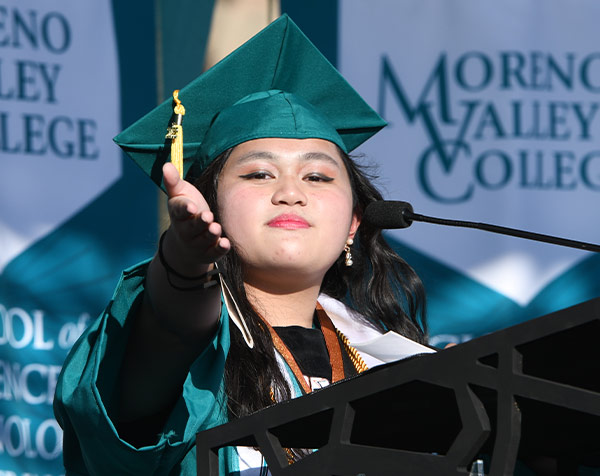 Represent the Class of 2023
Do you have a message to share with the graduating class? Prepare your speech and enter to become this year's student speaker through April 6.
Apply Online
Last Year's Ceremony Speakers
Each year, a faculty member and student speaker share inspirational thoughts with the graduating class.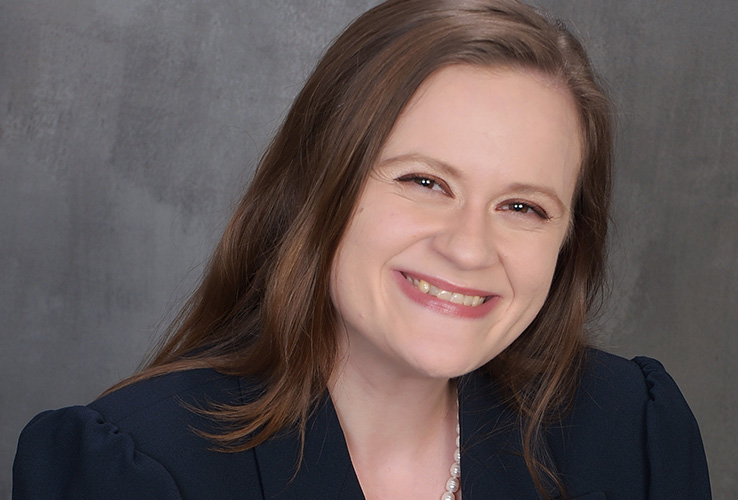 Samantha St. Claire, Faculty Speaker
Samantha St. Claire teaches English at Moreno Valley College, where she also attended as a student. She graduated from MVC with an associate degree in Humanities, Arts, and Social Sciences with Great Distinction and also completed the RCCD Honors Program. Over the years, she has tutored and taught literature, college freshman composition, rhetoric, and ESL.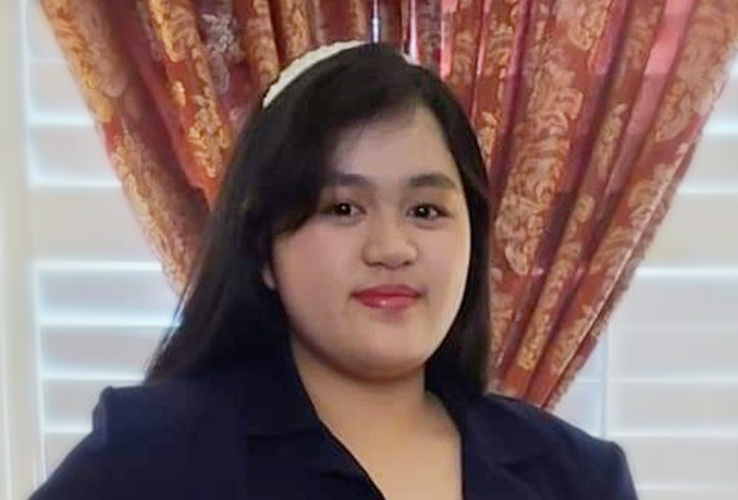 Gianine Umali, Student Speaker
A Moreno Valley College Middle College student, Gianine Ariane Nocum Umali is a senior at Orange Vista High School. She was named her high school's valedictorian and Moreno Valley College's 2022 commencement speaker. In addition to graduating from Orange Vista High School, Umali will receive six associate degrees from the College.
Ceremony Information
MVC conducts one Commencement Ceremony a year at the end of the spring semester. Students who graduate in earlier terms are encouraged to attend the ceremony and participate each June. Participation is optional. Participants must arrive at least 1 hour prior to the ceremony. Late students will not be allowed to join the activities.
Commencement rehearsals will be held on Thursday, June 8 at 3 pm. All students participating in Commencement are encouraged to participate. Wear comfortable clothing, dress for the weather, bring water and put on sunscreen. Do not bring or wear your regalia!
All student participants and their guests are highly encouraged to be fully vaccinated or test for COVID-19 before the Commencement activities, and also a few days after. However, no proof of vaccination is required to attend and masks are optional.
Be prepared for a warm day at Commencement
Drink plenty of water, even if you do not feel thirsty. Do not wait for the day of the event to get hydrated and avoid drinks with caffeine. Wear loose-fitting, lightweight, light-colored clothing.
In hot weather, your body cools itself mainly by sweating. The evaporation of your sweat regulates your body temperature. However, when you exercise strenuously or otherwise overexert in hot, humid weather, your body is less able to cool itself efficiently.
As a result, your body may develop heat cramps, the mildest form of heat-related illness. Signs and symptoms of heat cramps usually include heavy sweating, fatigue, thirst and muscle cramps. Prompt treatment usually prevents heat cramps from progressing to heat exhaustion.
You usually can treat heat cramps by drinking fluids or sports drinks containing electrolytes (Gatorade, Powerade, others), getting into cooler temperatures, such as an air-conditioned or shaded place, and resting.
By preparing yourself in advance for a warm day your body will be ready and you will have an enjoyable day.
About Regalia
Moreno Valley College graduates wear teal regalia during the ceremony. Regalia items include caps, gowns, tassels and hoods. Honor cords and sashes are also available to eligible students for academic achievement and program participation. The regalia for certificate and associate degree attainment is different. No other items may be worn during the ceremony, and we ask that graduates refrain from decorating their caps/mortar boards.
Student Regalia Purchase
Students will be able to purchase regalia starting in May. We highly recommend purchasing your regalia in advance for proper fitting. Regalia will be available through the Bookstore (ordered online or in-store).
For Students Experiencing Financial Hardship
We don't want financial hardships to get in the way of this momentous accomplishment. If you are experiencing a financial hardship impacting your ability to purchase commencement regalia (cap and gown), please let us know through a short online form. Regalia support is limited, and requests will be screened and approved on a first-come basis. Please allow 5-7 business days for a response from the Office of the Dean, Student Development and Wellness following your submission.
Regalia and Financial Need Form
Faculty Regalia Purchase or Rental
Faculty may purchase regalia online or rent regalia by emailing the MVC Bookstore. Provide the following information in your rental request: college, major, degree and gown height.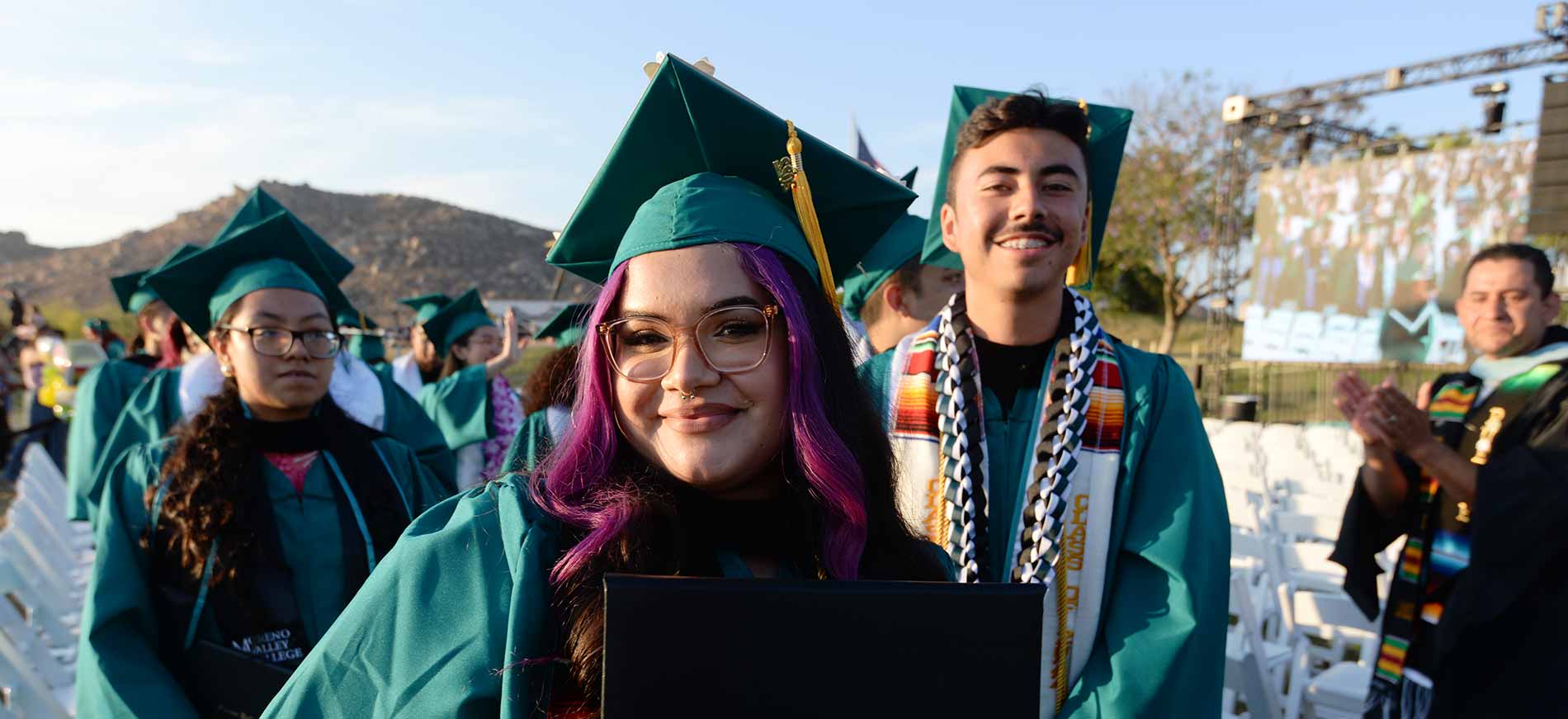 Ready to become a Mountain Lion?