Your first step toward joining the MVC community
Take charge of your future
College students come from many walks of life — from high school, veterans, the international community, established careers, adult learning, from other colleges — which prepares each differently and uniquely. These diverse voices and experiences help make a vibrant campus, we invite you, no matter what your life stage or circumstance to take advantage of all Moreno Valley College has to offer.
What type of student are you?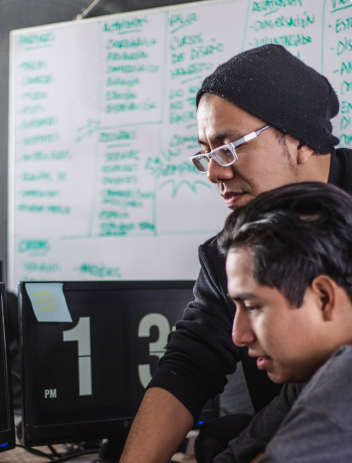 Get Familiar with MVC
Take a virtual tour and learn about what makes Moreno Valley College special.
What do you want to study? Explore MVC's 55+ programs of study.
Engage with Your College
11:00 AM - 12:00 PM
Online via Zoom
11:00 AM - 01:00 PM
Online via ConexEd
11:00 AM - 01:00 PM
Welcome Center 172
Frequently Asked Questions
Get answers to frequently asked college application questions.
You may apply if you meet one of the following requirements:
Have graduated from high school
Have passed the CA High School Proficiency Exam
Did not graduate but have attained a Certificate of Completion
Have passed the GED examination
Did not graduate but are 18 years of age or older
Are a high school student who has satisfied the concurrent enrollment admissions requirements
Are an international student who has satisfied the international student admissions requirements
MVC applications are completed online through CCCApply. Simply ensure you meet our application requirements, make a CCCApply account, and fill out your MVC application.
Once your application is received, we'll be in touch with you by email to inform you about the next steps in your college process, which include completing your online orientation, creating a first semester educational plan, sending in transcripts (if applicable), and registering for classes.
Since the application process varies by what kind of student you are (such as whether you've attended college before, are a veteran, are an international student), make sure to follow the application steps for your student type.
MVC's tuition is established on a per-unit basis, and varies depending on how many classes you take. Additional service fees apply, and non-residents (people who live outside of California or the United States) must pay additional fees. Some courses also have material or certification fees.
MVC encourages all students to apply for financial aid, which includes federal and state direct aid, scholarships, grants and other assistance, to help make college costs affordable.
View Tuition and Fees Non-Resident Information Financial Aid
Computers for college applications are available at the Moreno Valley College campus in the Welcome Center. Simply drop by campus and fill out your application here. Computer access is also available in libraries across Moreno Valley, or you can apply on your phone or mobile device.
By completing this application, you are establishing Moreno Valley College as your designated "home college." Moreno Valley College is one of three colleges in the Riverside Community College District, which also includes Riverside City College and Norco College. Your home college location is where you will receive most services. You may only submit one application for any college in the district, per term, by the application deadline.
Students may enroll in classes at any of the three colleges in the Riverside Community College District, regardless of home college location.
Location

Welcome Center Building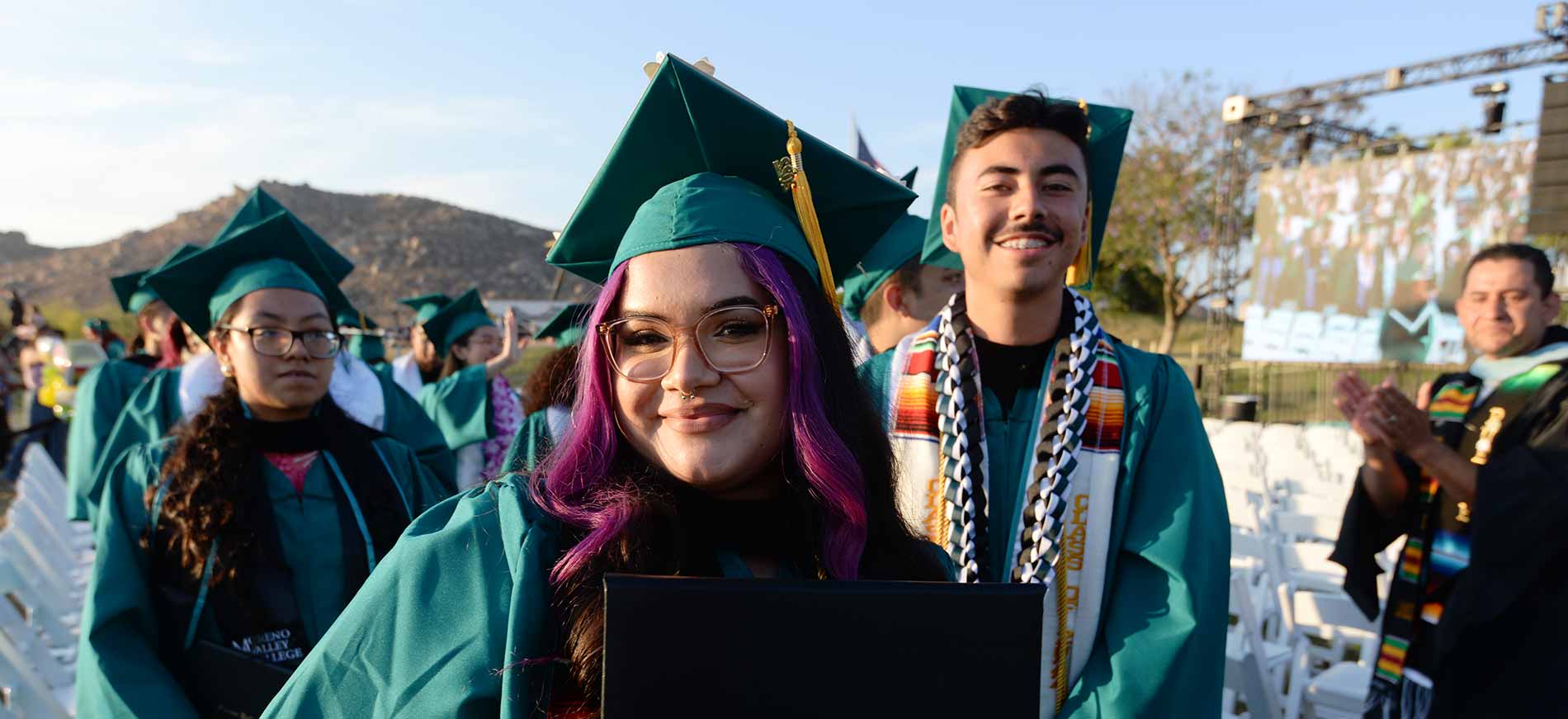 Ready to become a Mountain Lion?