Student Services Building Renovation
About the Project
The project proposes to modernize the existing Student Services Building 9,000 assignable square footage (16,200 GSF). The Student Services Building will be vacated and available for the relocation of student services programs currently located in the temporary structures within the Parkside Complex, such as Human Services, Health Services, Food Bank, and Veterans Resource Center.
Project Renders
See renders of the proposed interior renovation.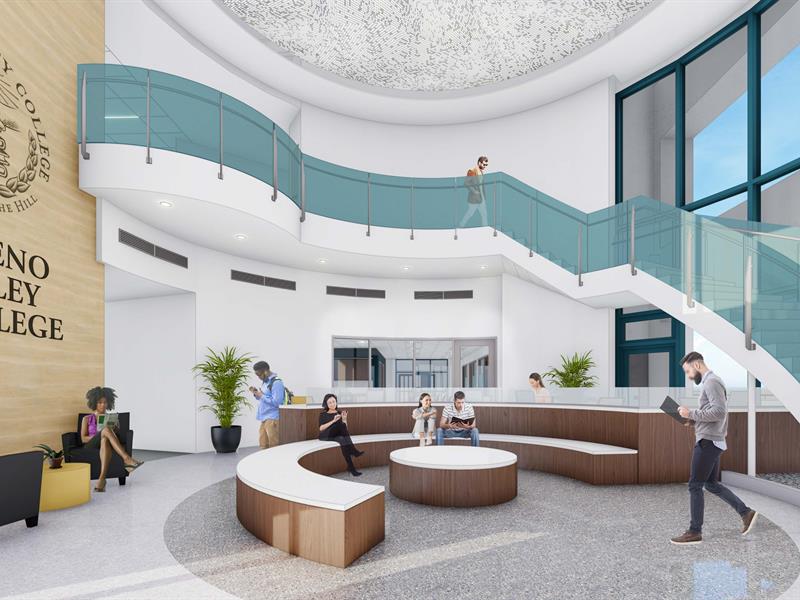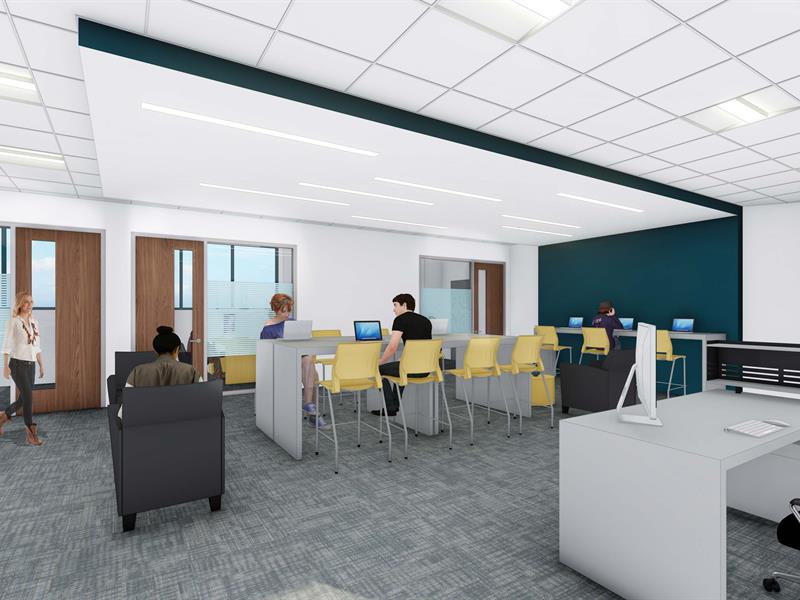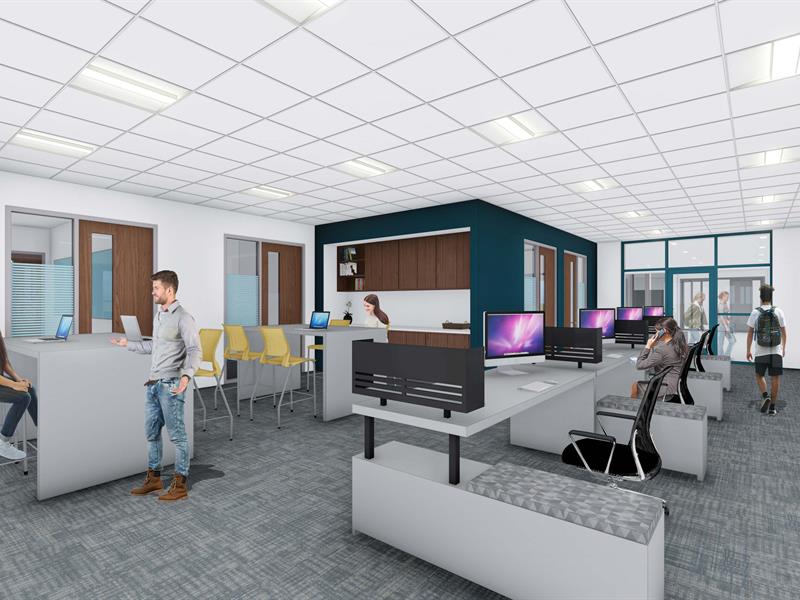 At a Glance
Budget, project status, contributors and more.
Specifications
Location: Moreno Valley College
Status: Project in Design
Size: Interior renovation of 16,200 GSF
Budget: $5M Measure C Bond
Contributors
Architect: 19Six Architects
Construction Manager: TBD
Delivery Method: Design-Bid-Build (General Construction oversee by CM Agency)