Student Academic Services Building
Expanding MVC's Academic Learning Spaces
The $20 million Student Academic Services building houses classrooms, a large assembly room, an instructional media center, faculty offices, and offices for leadership. Built next to the Humanities building, the SAS building completes a quadrangle that includes the Student Services and Library buildings.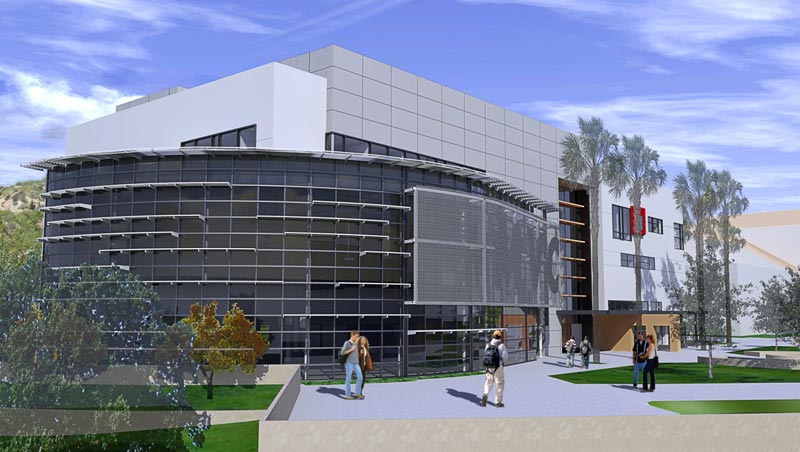 Specifications
Location: Moreno Valley College
Status: Completed 2015
Size: Three-story building, with a gross area of 38,000 s.f.
Budget: $20M Measure C Bond
Contributors
Architect: DLR Group