BCTC Correctional Scenario Training Building
Hands-on training opportunities
With the addition of Moreno Valley College's Correctional Scenario Training Building, the Law Enforcement program becomes one of a few correction academies on the West Coast with an in-house corrections scenario and simulation training capability, with infused scenario-based learning domains. MVC correction academies receive interactive training, providing the tools needed to work in real-world situations, as well as learn through live scenario strategies.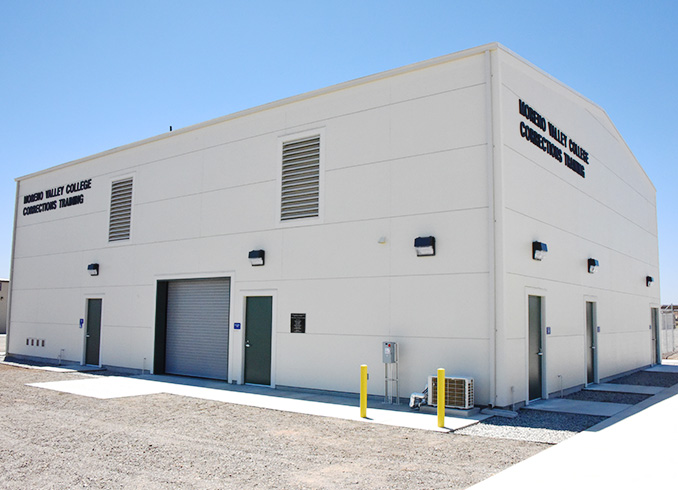 About the Building
The 3,642-square-foot facility has six realistically scaled cells with operable security doors, a day room, Intake area, and Control room. The project was completed in partnership with the Riverside County Sheriff's Department.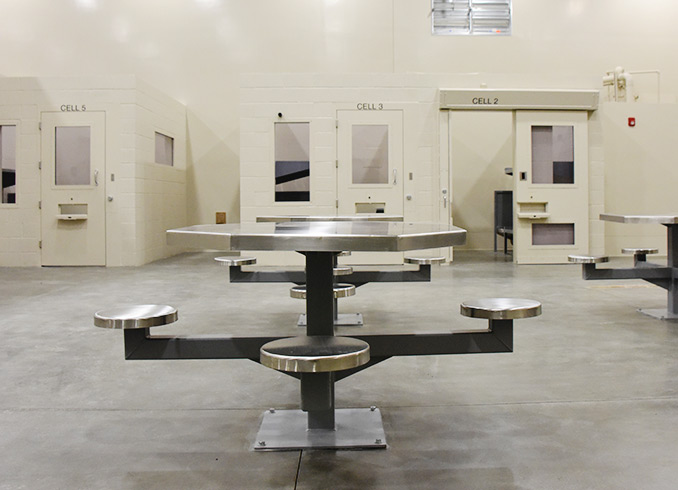 Cost
The Correctional Scenario Training Building was funded by Measure C, a $350 million bond that voters approved in March of 2004; Strong Workforce funds; and a Title V grant from the Department of Education. The project was completed at a cost of $3 million.
Virtual Dedication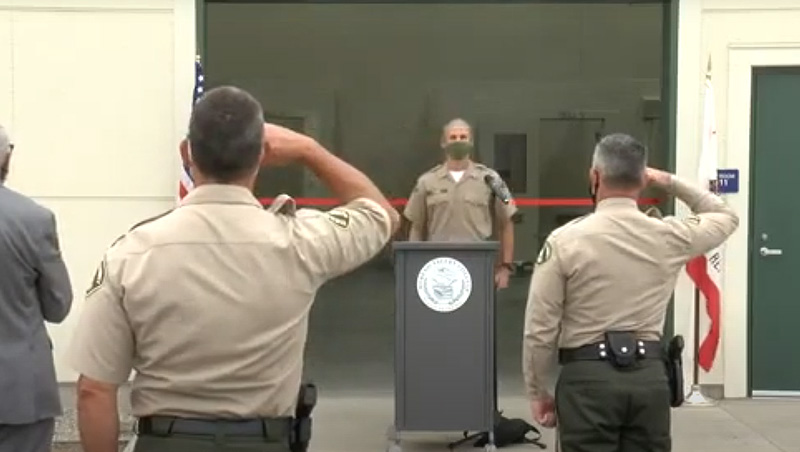 "The addition of the new corrections scenario facility is just the first step as the program continues to develop new training curricula and instructional strategies – for both sworn and non-sworn personnel," Art Turner, dean of Instruction, Public Safety Education & Training, said. "The continued review and development of the program is a central component to increase the quality and efficiency of training within the academies. These improvements will lead to continued professionalism in the field and better preparedness for employment while allowing for degree advancement and higher retention among officers.
"While scenario training is becoming additionally available to academies and training units, most are web and/or computer-based, using video and interactive computer-based modules to deliver virtual corrections training. MVC and RSO have built a facility that will support live-action scenario training in order to better prepare deputy sheriffs, corrections deputies, and jailers to more effectively respond to encounters with inmates within jail facilities. Experiential and interactive corrections scenario training will provide recruits and staff the opportunity to work through real-life scenarios in order to sharpen judgment and decision making within correctional facilities."
Specifications
Location: Ben Clark Training Center
Status: Completed August 2020
Size: 3,642 square feet
Architect: Holt Architecture
Contractor: Tilden-Coil Constructors