Program Map
The Associate in Arts for Transfer in Journalism is designed to prepare students to seek employment with print and online newspapers, magazines, and digital publications. Graduates will be prepared to work as reporters, writers, feature article writers, editorial and design specialist. The curriculum features experience with computerized desktop publishing/editing and online publishing software.
Overview
Completion of the Associate in Arts for Transfer in Journalism degree guarantees admission for students to transfer to a CSU with junior standing. This degree allows students to complete various lower division courses in preparation for obtaining a baccalaureate degree in journalism at a California State University. Students have the option of fulfilling CSUGE or IGETC general education patterns. Learn more about general education patterns
With CSUGE Requirements: MAA670
With IGETC Requirements: MAA671
California Community Colleges offer associate degrees for transfer to the CSU. These may include Associate in Arts (AA-T) or Associate in Science (AS-T) degrees. These degrees are designed to provide a clear pathway to a CSU major and baccalaureate degree. California Community College students who are awarded an AA-T or AS-T degree are guaranteed admission with junior standing somewhere in the CSU system and given priority admission consideration to their local CSU campus or to a program that is deemed similar to their community college major. This priority does not guarantee admission to specific majors or campuses.
Students who have been awarded an AA-T or AS-T are able to complete their remaining requirements for the 120-unit baccalaureate degree within 60 semester or 90 quarter units. To view the most current list of Moreno Valley College Associate Degrees for Transfer and to find out which CSU campuses accept each degree, visit I Can Go to College. Students are encouraged to meet with a MVC counselor to review their options for transfer and to develop an educational plan that best meets their goals and needs.
Upon successful completion of this program, students should be able to:
Write clear and concise stories that adhere to journalistic conventions.
Demonstrate an understanding of basic news and feature writing in print, and on-line media.
Evaluate his or her own work and that of others for accuracy, fairness, appropriate style, and grammatical correctness.
Produce news and feature articles, photographs, and/or multimedia packages for publication in a newspaper or on-line publication.
Apply ethical principles in pursuit of truth, accuracy, fairness, and diversity.
Identify and explain the processes, elements, history, theory, and effect of modern mass media in society.
Total Units Required: 18
Core Courses
Course Number
Course Name
Units
JOU 7
Mass Communications
3
JOU 1
Introduction to Journalism
3
JOU 20A
Newspaper Beginning
3
Electives Choose from List A
3
Electives Choose from List B
6-7
List A: Choose 3 Units
| | | |
| --- | --- | --- |
| Course Number | Course Name | Units |
| JOU 2 | Intermediate Reporting/Writing | 3 |
* Courses may be double-counted within CSUGE or IGETC.
List B: Choose 6 or 7 Units
| | | |
| --- | --- | --- |
| Course Number | Course Name | Units |
| MAT 12/12H | Statistics or Honors | 4 |
| ECO 7/7H | Principles of Macroeconomics or Honors | 3 |
| POL 1/1H | American Politics or Honors | 3 |
| POL 2/2H | Comparative Politics or Honors | 3 |
| PHI 32 | Introduction to Symbolic Logic | 3 |
| COM 3 | Argumentation and Debate | 3 |
| JOU 20B | Newspaper: Intermediate | 3 |
| JOU 20C | Newspaper: Advanced | 3 |
| JOU 20D | Newspaper: Professional | 3 |
| JOU 150 | Introduction to Public Relations | 3 |
| JOU 200 | Journalism Work Experience | 1 - 4 |
Suggested Schedule by Term
Major and transfer course credit areas
Ensure you know how recommended classes satisfy your graduation and transfer goals.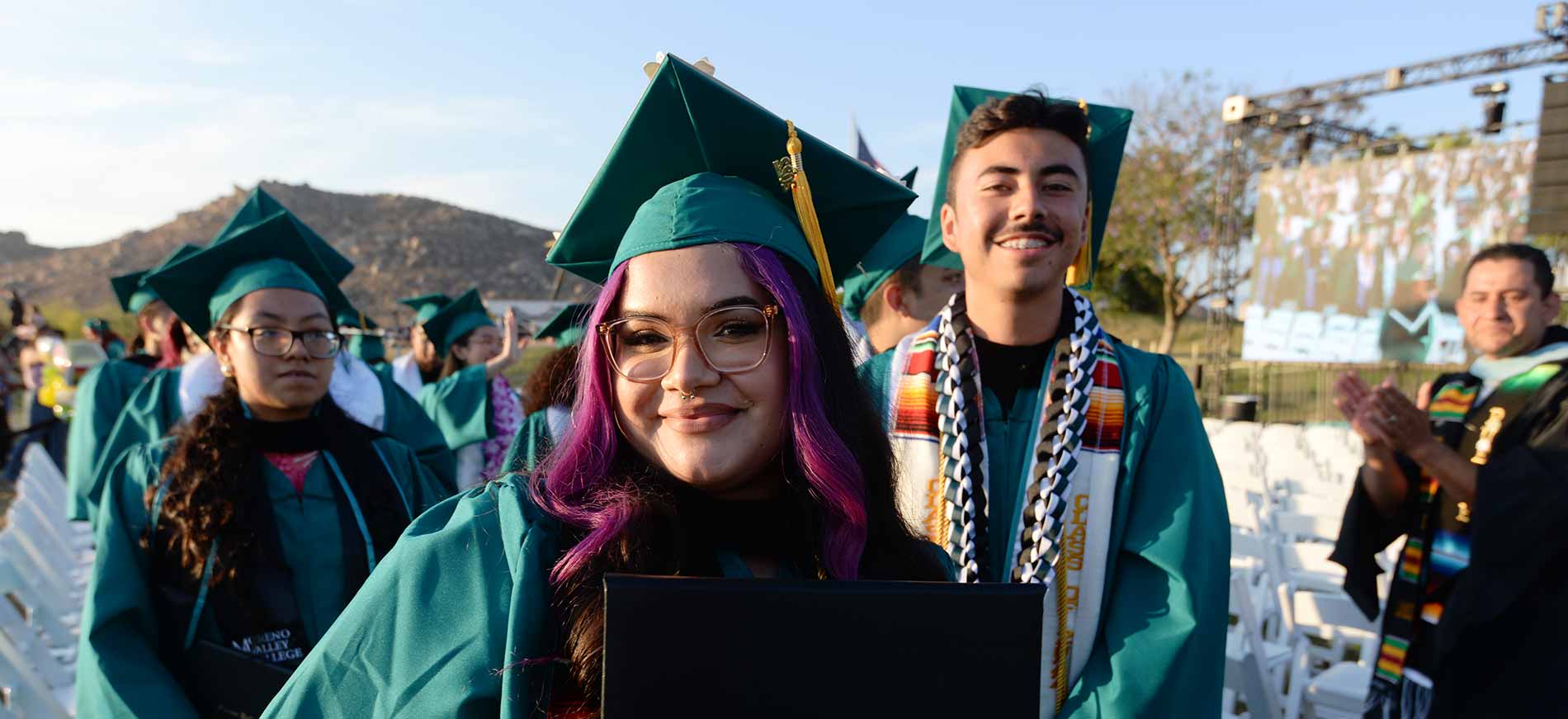 Ready to become a Mountain Lion?