Become an effective communicator
Life is made of relationships, and communication studies majors learn how to grow and maintain those relationships in a variety of contexts. Communication studies prepares you for a wide variety of careers in business, industry, government, nonprofit organizations or human services. As one of the most desired skills by employers, being an effective communicator means you're better suited to work in teams, assist clients and customers, and manage personnel.
Programs of Study
A

Associate Degree

T

Transfer Degree

C

Credit Certificate

N

Non-Credit

Limited Enrollment

Online Options
Communication Studies for Transfer
Associate of Arts for Transfer
A

T
The Communication Studies for transfer degree prepares students to develop competence with human communication. Students learn how to apply and analyze rhetorical principles, adapt communication styles to audience and context, and understand the relationships between and among symbols, culture and gender.
This degree helps students transfer seamlessly to a California State University.
Program Code
MAA587/MAA588
Why study communications?
Being a strong communicator allows you to develop and manage relationships, connect with people from different backgrounds, and express yourself effectively. Many communication studies majors decide to pursue and an advanced degree (masters, doctorate, juris doctorate) in areas that require excellent communication skills such as law, social work, clinical psychology, business administration, and high school or college/university teaching.
What You'll Learn
How to synthesize communication principles and theories to develop communication competence to improve human interaction.
How to apply and analyze rhetorical principles for a variety of purposes adapting to audience and context.
How to understand the theoretical and practical relationships between and among symbols, culture and gender to competently create, interpret and/or evaluate messages.
Career Options
Sales, Marketing and Advertising Specialist
Human Resource Specialist
Public Relations and Fundraising Manager
Journalist, Reporter or Correspondent
Editor or Literary Agent
Social Services, Law and Politics
Management and Consulting
Technical Writer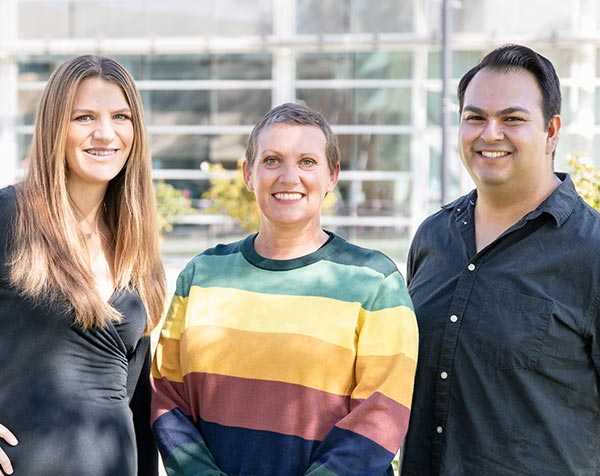 Hello, students!
Your Communication Studies faculty are here to assist you as you refine your skills in speaking, leading, exchanging ideas, and fostering positive relationships.
Discover Your School
Common Areas of Focus
In communication studies, the career path you choose is often connected to your area of emphasis and you can take classes to increase your knowledge in a given area. Don't forget to also research the available areas of emphasis at each university of interest to you.
Argumentation and Persuasion prepares you for careers in government or politics, and it offers particularly strong preparation for law school.
Interpersonal Communication prepares you for entrance into a variety of careers in social and human services. You can also pursue advanced education leading to careers in teaching, counseling, social work or clinical psychology.
Organizational Communication prepares you for careers in business, nonprofit organizations or government; examples are community relations director or representative, conflict manager, customer service representative, director of corporate communications, executive manager, human resource manager, industrial and labor relations representative, mediator, negotiator, public information officer, or sales representative.
Intercultural Communication prepares you for communication across cultural boundaries in careers such as customer service and sales representative, diplomat, foreign correspondent, foreign relations or foreign service officer, host for foreign dignitaries, intercultural and diversity trainer, international corporate representative, international and study abroad student advisor, and travel industry representative.