Study Abroad in Florence, Italy in Fall 2023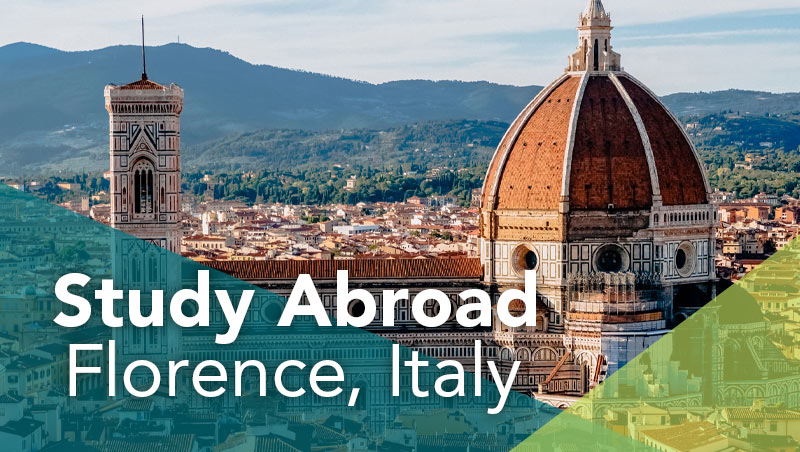 Spend this fall living and learning in the thriving city of Florence! RCCD will offer a semester long study abroad program in Florence, Italy in fall 2023.
About Study Abroad Study in Florence, Italy
About Florence, Italy
Florence is a city in Central Italy and the capital city of the Tuscany region. Florence was a center of medieval European trade and finance and one of the wealthiest cities of that era. It is considered by many academics to have been the birthplace of the Renaissance, becoming a major artistic, cultural, commercial, political, economic and financial center. Seven hundred years of cultural and artistic blooming are tangible today in the 14th-century Cathedral of Santa Maria del Fiore, the Church of Santa Croce, the Palazzo Vecchio, the Uffizi gallery, and the Palazzo Pitti. The city's history is further evident in the artistic works of great masters such as Giotto, Brunelleschi, Botticelli and Michelangelo.
Classes
Courses offered:
CHE 2A – Introductory Chemistry I
CHE 10 – Chemistry for Everyone
CHE 17 – Intro. to Development of Modern Science
C​OM 1 – Public Speaking
COM 11 – Storytelling
COM 12 – Inter-cultural Communication
Cost, Dates and Enrollment
Tuition is $8,115 plus airline fare.
Program fees includes student housing, classrooms, cultural activities, in country health insurance.
Scholarships may be available.
Thinking about going? Use the Program Interest Form to be notified about the next upcoming information session.