Martinez Selected for Dean of Enrollment Services & Engagement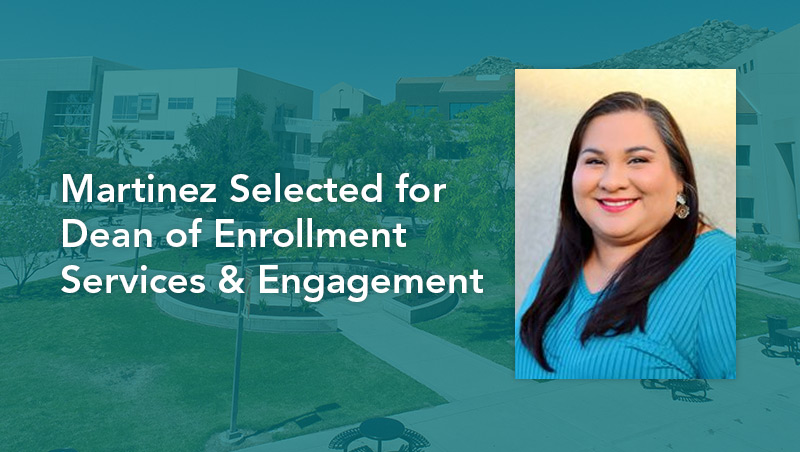 Sandra Martinez, a 13-year employee of Riverside Community College District, has been selected as Moreno Valley College's dean of Enrollment Services & Engagement.
Martinez, who will assume her new position on July 1, began her career as a support specialist in Student Financial Services at Riverside City College. For the last four years she has served Moreno Valley College as its director of Student Financial Services where she was responsible for the management and administration of approximately $22 million in aid. She also ensures regulatory compliance with institutional, state and federal financial aid programs by maintaining the appropriate agreements, programs and financial management systems to warrant proper expenditure of funds.
As the dean, Martinez, who holds a master's degree in Organizational Leadership from Brandman University and a bachelor's degree from the University of Phoenix, will oversee programs related to student enrollment and identify, develop, implement and evaluate student services programs to support student success through strategic development of a comprehensive enrollment management strategy.
"I look forward to embodying Moreno Valley College's student-centered values and ensure the goals and outcomes of this area support the recruitment and continued success of students," Martinez said. "Collaborating across the department lines will be important to ensure the College's commitment of supporting students from enrollment to graduation."