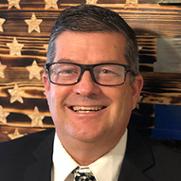 Phillip Rawlings
He/him/his
Dean of Instruction, Public Safety, Office of Instruction
About
Phillip Rawlings' career in fire and emergency medical service spans three decades, beginning in 1988. He began his career as an emergency medical technician after receiving his training from Crafton Hills College. In 1991, he launched a fire service career as a volunteer firefighter for the city of Perris. In 1995, he accepted a position with the Riverside County Fire Department as a paramedic/firefighter in the Cove communities of Indian Wells, Palm Desert and Rancho Mirage. Rawlings steadily climbed the ranks, eventually becoming a chief officer. Last month he retired as division chief of Support Services at the Ben Clark Training Center for CAL FIRE.
Rawlings has been involved in training and education throughout his professional career. He believes education and training are important for personal and developmental growth, a philosophy which he has advocated during his career.
He has served as an adjunct faculty for Palo Verde, Mt. San Jacinto and Moreno Valley colleges. He holds an associate of science degree in Emergency Medical Service, a bachelor's degree in Emergency Medical Care with a minor in Education, and a master's degree in Emergency Services Management. He is also an accredited chief EMS officer through the Center for Public Safety Excellence and maintains his California paramedic license. He currently serves on numerous working groups at the local and state level related to EMS and fire programs.
Phil and his wife, Karen, live in the Temecula area and have been married for 29 years. They have two wonderful children, Bradley, who holds a Bachelor of Science in Kinesiology and works as a Paramedic, and Alexandra, who is a student in the Bachelor of Science in Nursing program at California State University San Marcos.
Educational Background
B.S., Loma Linda University School of Allied Health Professionals.
M.S., Columbia Southern University.
At Riverside Community College District since 1994.