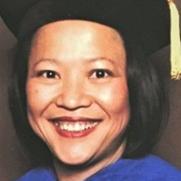 Kasey Nguyen, Ph.D.
She/her/hers
Associate Professor, Computer Information Systems
About
As a lifelong learner, Dr. Nguyen is passionate about accessible education and aiding student in building their careers through education pathways.
Dr. Nguyen has been teaching in Information Technology and Computer Science for over 17 years. In September 2014, she earned a doctorate in Information Technology with specialization in Information Assurance and Security. Prior to her career in academia, she held positions as IT consultant, system administrator, network administrator and technical support specialist for various organizations. Currently, she works with Moreno Valley College Career & Technical Education to expand programs in cybersecurity, data science, and computer science. She leads the NSF S-STEM 2130447 as a PI to provide support to low-income STEM scholars and promote student engagement and success in STEM education at Moreno Valley College.
Dr. Nguyen also collaborates with University of California Riverside (UCR) in the NSF IIS DS-PATH project. She developed Data Science courses and programs as a transfer pathway to UCR and assisted in the summer fellowship program as a mentor. Dr. Nguyen also leads the Living Classroom project under the College's HSI Title III grant to expand student experiential learning in the outdoor space. This smart community garden aims to integrate cross-disciplinary education platforms and team-based projects that apply biology, math, computer science and English objectives to address food justice issues in the community.
Dr. Nguyen helped Moreno Valley College and Riverside Community College District establish Information Technology and Cybersecurity apprenticeship programs in 2019, created in partnership with the US Department of Labor and US Department of Apprenticeship. Dr. Nguyen further extended the apprenticeship program to address needs in cybersecurity healthcare, supported by a California Apprenticeship Initiative grant. In an effort to expand Data Science, Dr. Nguyen is a current faculty member in the NSF AI Institute AIOPT program, hosted by Georgia Tech, UC Berkeley, Clark University and USC.
In January 2023, Dr. Nguyen led a Costa Rica Study Abroad program. Students gathered bio-diversity data from Costa Rica and used the data for analytical projects in Python programming.
Educational Background
B.A., ITT Technical Institute.
M.A., Strayer University, Virginia.
Ph.D., Capella University, Minnesota.
At Riverside Community College District since 2018.