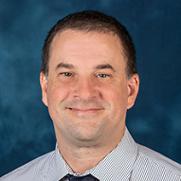 Eric Anthony
He/him/his
Associate Dean, Career & Technical Education, Career & Technical Education
About
Prior to being appointed as Associate Dean of Career and Technical Education at Moreno Valley College, Anthony served as a program support technician for San Diego Community College District. At SDCCD, he facilitated Perkins funded CTE transition programs; engaged high school and community college faculty and administrators to develop mechanisms for early college credit within high school and adult education CTE programs; and trained and supported high school teachers, counselors, and parents on process to receive college credits.
His efforts resulted in a 600 percent participation expansion among high school students who earned early college credit. He also advanced events to promote districtwide career education programs and expand engagement with local employers, including an annual Board of Trustees Industry Advisory Appreciation Event.
At MVC, Anthony is responsible for coordinating and providing leadership for the day-to-day fiscal operation and oversight for District, College and regional grants, and categorical funds that support career and technical education.
Anthony holds a bachelor's degree in Film and Video from Pennsylvania State University and a master's degree in Urban and Regional Planning from California State University, Pomona. Prior to working for SDCCD, he worked for the University of California, Berkeley as the Classroom and Facilities coordinator; director of Business Development for the Los Angeles Business Council; and administrator of Operations & Planning at New Village Charter High in Los Angeles.
Educational Background
B.A., Penn State University.
M.A., Cal Poly Pomona.
At RCCD since 2021.