Become an active citizen
Social and political changes which we value as a society involve not only active and participatory citizens but decent and ennobling ideas. Political science studies will require you to read and critically analyze texts; learn new concepts, ideas and ideologies; understand political processes and institutions; as well as learn to engage in discussions and debates often involving difficult and sometimes controversial issues.
Programs of Study
A

Associate Degree

T

Transfer Degree

C

Credit Certificate

N

Non-Credit

Limited Enrollment

Online Options
Political Science for Transfer
Associate of Arts for Transfer
A

T
Students earning the Associate in Arts in Political Science for Transfer will be provided with a deep appreciation of the social, economic and cultural dimensions of politics and encouraged to approach all political designs and ideas critically. Students should expect to be assigned a combination of varying academic assessments such as quizzes, essays, class presentations and participatory discussions.
This program assists students with seamless transfer to a California State University.
Program Code
MAA754/MAA755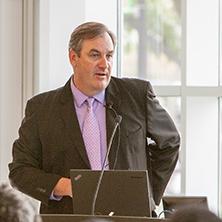 It is our duty as human beings and as citizens of this Republic to reflect seriously and conscientiously upon the nature of our political condition."
Fabian Biancardi, Ph.D., Professor of Political Science
Why study political science?
No one side of the complex political debate in the US or, indeed, the world, has anything like a monopoly of truth, wisdom or virtue. Living in a democracy requires that citizens take their obligation to think through the issues of the day and beyond seriously, with as much learning and critical reflection as possible.
Studying political science prepares you to think critically about the society, institutions and opinions of those around you. Beyond preparing you for further studies or a career in politics, you'll become more well-informed, and learn how to become an active, engaged citizen.
What You'll Learn
American political institutions, political systems, policies and processes.
Major current global and domestic political theories and ideologies.
Critical issues in American, Comparative and World politics.
How to use theories and debates to argue convincingly in defense of a position.
A variety of current social scientific methodologies in the research, analysis and evaluation of data.
Critical thinking ability and an understanding of alternative explanations and conclusions from data presented.
Career Options
A political science degree is most common among those that wish to pursue careers in the fields of:
Law
Journalism
Non-Profits
Teaching
Public Service
Studying political science can also provide a solid foundation for graduate studies in any other social science as well as history.