Vaccine Mandate Lifted, Masks Required Indoors
Your Safety is Our Priority
The safety of our students, employees and community is our top priority. As we transition back to face-to-face instruction, Moreno Valley College is committed to safely addressing COVID-19 concerns and providing a healthy learning environment.
Vaccine Mandate Rescinded
Effective August 3, the vaccine mandate has been rescinded with Resolution No. 04-22/23. Vaccination against COVID-19 is no longer required to access District and college facilities.
Safety Requirements
Wear a face mask while indoors.
Utilize the free testing provided at campus or in the community.
Continue to report positive or close contact cases.
A Safe Return to Campus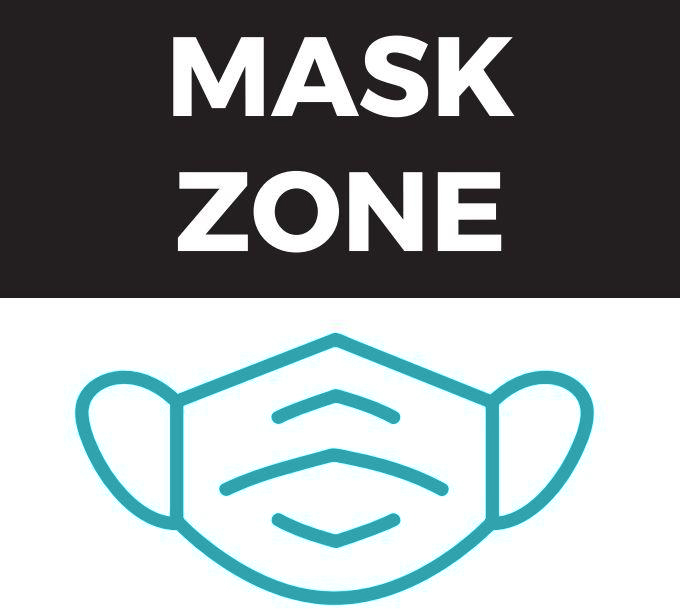 Masks are required for all individuals in indoor settings and highly recommended outdoors when around other people.
Stricter masking requirements may be enforced during COVID-19 outbreaks or at the requirements of public health agencies.
The MVC Safe Reopening Plan addresses needed safety and policy changes to courses with in-person learning. Our safe return principles include:
Ensure the safety and wellbeing of students and employees
Meet student needs for equitable access to quality instruction and student support services
Support instructional needs for the delivery of high-quality courses
Ensure resource availability to support all instruction and services
View 2021-22 Safe Reopening Report (pdf)
While College services are open for in-person use, coming to campus requires you to wear a mask. Students, employees and the community must follow all safety protocols.
Wear a mask when indoors.
Testing is available on campus, for free. Tests may take up to two days to process.
Report cases of positive COVID-19 tests or instances of close contact with a COVID-19 positive individual to help with contact tracing and campus safety.
Timely reporting helps prevent further spread of COVID-19. All employees and students are required to immediately report if they have tested positive for COVID-19, experience COVID-19 symptoms, or have been identified as a close contact of an infected person.
Student Reporting Procedures Employee Reporting Procedures
For Students:
Students must report any positive test/diagnosis of COVID-19, COVID-19 exposure, or potential COVID-19 symptoms to their college Student Health Services department. Your contact is Tracy Bennett, Director of Health Services at HealthServices@mvc.edu. You may also call (951) 571-6103 or (951) 571-6147.
For Employees:
Employees must report any positive test/diagnosis of COVID-19, COVID-19 exposure, and/or potential COVID-19 symptoms to Risk Management by using the online reporting form (preferred method), email covidreporting@rccd.edu, or by calling the COVID-19 hotline (951)-222-8662.
Vaccine Mandate Lifted
Moreno Valley College proritizes the health of our communities by being intentional about in-person gatherings. As of August 3, the vaccine mandate has been lifted. Vaccinations remain strongly recommended.
All individuals are required to wear a well-fitted mask while indoors and when directed by CDC, Cal OSHA, RCDPH and California guidelines. Stricter masking guidelines will be enforced (such as outdoor mask wearing) during outbreaks of COVID-19 on campus.
Visitors and Vendors
Visitors and vendors must follow the masking requirements set by the location they are visiting.
Latest News and Updates
Stay on top of what's happening with safe return at MVC and other RCCD colleges.
Public Health Resources
Have questions?
Send questions by email to covid19@rccd.edu or call (951) 222-8662.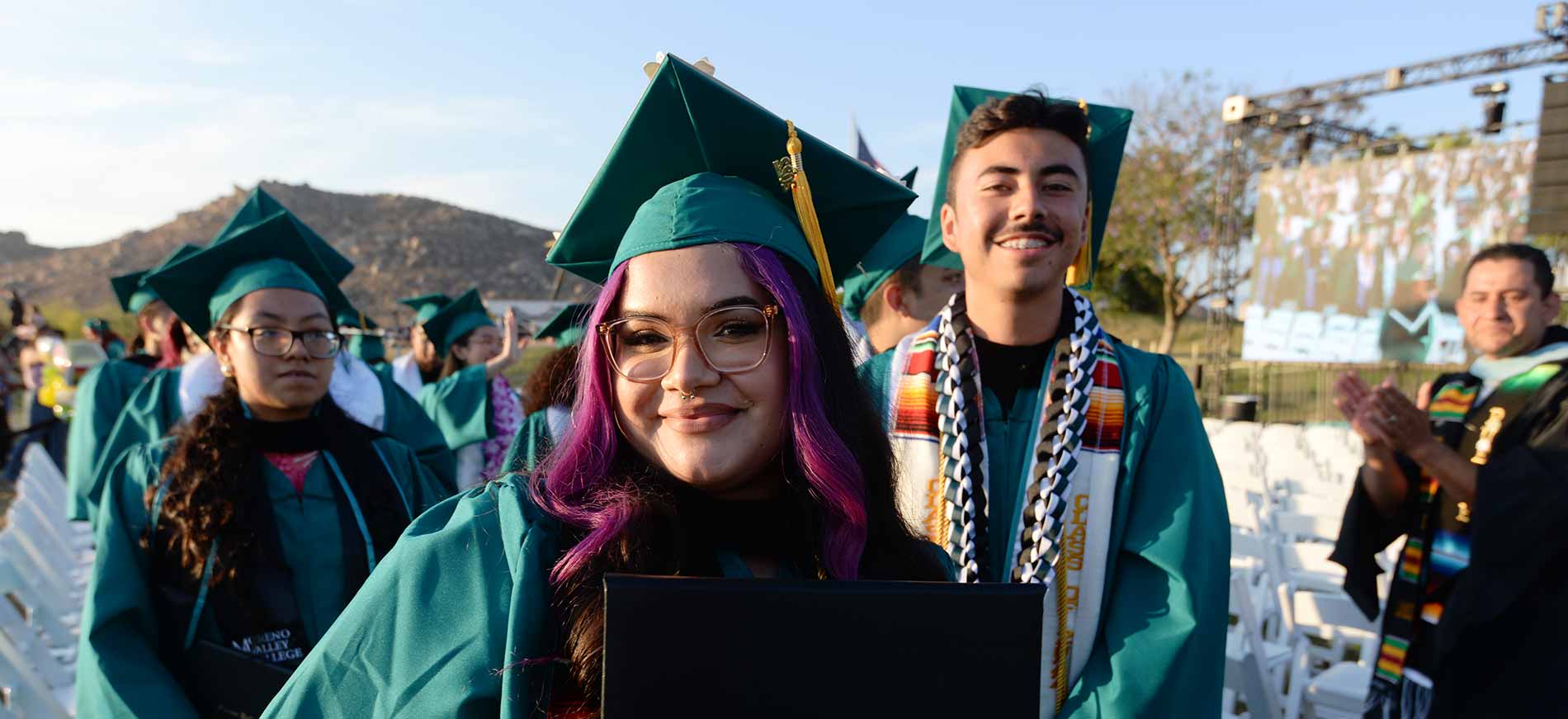 Ready to become a Mountain Lion?