Your Safety is Our Priority
The safety of our students, employees and community is our top priority. As we transition back to face-to-face instruction, Moreno Valley College is committed to safely addressing COVID-19 concerns and providing a healthy learning environment.
Vaccines are Required
Students, employees and visitors must be fully vaccinated to come to visit MVC campuses. Submit your proof of vaccination through CLEARED4.
Safety Requirements
While at MVC, you must:
Complete your CLEARED4 daily symptom checker
Be fully vaccinated and carry your CLEARED4 pass with you
A Safe Return to Campus
COVID-19 vaccinations are required for all students, employees, and visitors who visit the campus or any Riverside Community College District location.
MVC resumes in-person instruction (with continued online offerings) in fall 2021. The MVC Safe Reopening Plan addresses needed safety and policy changes to courses with in-person learning. Our safe return principles include:
Ensure the safety and wellbeing of students and employees
Meet student needs for equitable access to quality instruction and student support services
Support instructional needs for the delivery of high-quality courses
Ensure resource availability to support all instruction and services
View 2021-22 Safe Reopening Report (pdf)
While College services are open for in-person use, coming to campus requires you to be vaccinated. Students, employees and the community must follow all safety protocols.
Daily: Complete a daily COVID-19 symptom self-assessment before coming to campus. You will be required to provide a receipt of a clear self-assessment before entering a classroom or workplace. The symptom checker is available through the CLEARED4 web app. Your unique CLEARED4 link was sent to your RCCD email.
Weekly: If you have a medical or religious accommodation, you must provide a WEEKLY negative COVID-19 test. Testing is available on campus, for free. Tests may take up to two days to process. Unvaccinated individuals may not come to campus. Fully vaccinated individuals do not have to be tested after submitting proof of vaccination.
Timely reporting helps prevent further spread of COVID-19. All employees and students are required to immediately report if they have tested positive for COVID-19, experience COVID-19 symptoms, or have been identified as a close contact of an infected person.
Student Reporting Procedures Employee Reporting Procedures
For Students:
Students must report any positive test/diagnosis of COVID-19, COVID-19 exposure, or potential COVID-19 symptoms to their college Student Health Services department. Your contact is Tracy Bennett, Director of Health Services at HealthServices@mvc.edu. You may also call (951) 571-6103 or (951) 571-6147.
For Employees:
Employees must report any positive test/diagnosis of COVID-19, COVID-19 exposure, and/or potential COVID-19 symptoms to Risk Management by using the online reporting form (preferred method), email covidreporting@rccd.edu, or by calling the COVID-19 hotline (951)-222-8662.
Vaccine Mandates
Moreno Valley College, as well as all colleges in the Riverside Community College District, proritizes the health of our communities by being intentional about in-person gatherings. This may affect the format that classes are delivered in, how students can access services, and how we conduct business.
Students
To attend on-campus classes, you must provide proof of full vaccination (final dose received two weeks prior) by the start of term. Online courses do not require students to provide proof of vaccination.
Employees
Employees must submit proof of vaccination status through CLEARED4 or submit an accommodation or exemption request.
Visitors and Vendors
General public access and utilization of College facilities is restricted to fully vaccinated individuals who have registered on the CLEARED4 system, received their blue passes and have stated they are free of COVID-19 symptoms.
Latest News and Updates
Stay on top of what's happening with safe return at MVC and other RCCD colleges.
Public Health Resources
Have questions?
Send questions by email to covid19@rccd.edu or call (951) 222-8662.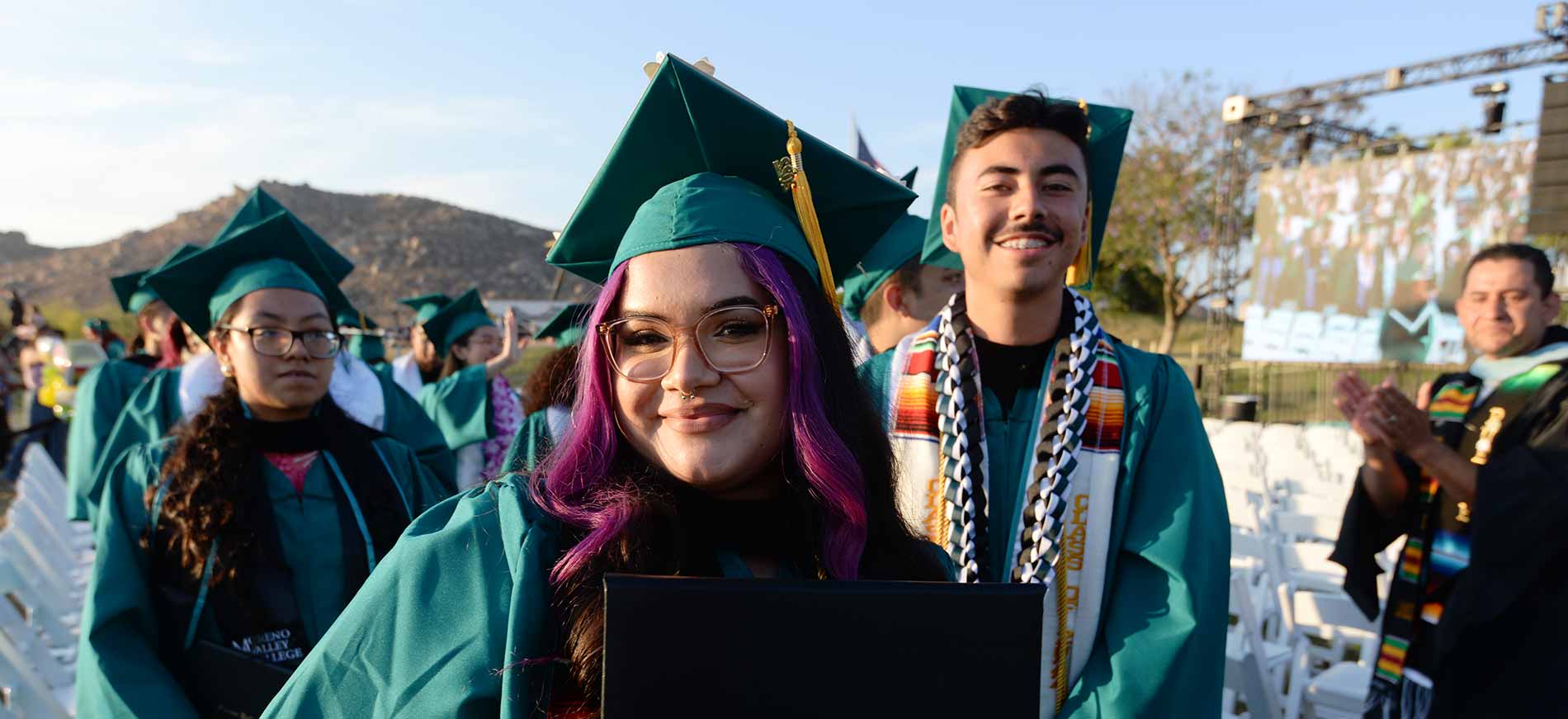 Ready to become a Mountain Lion?